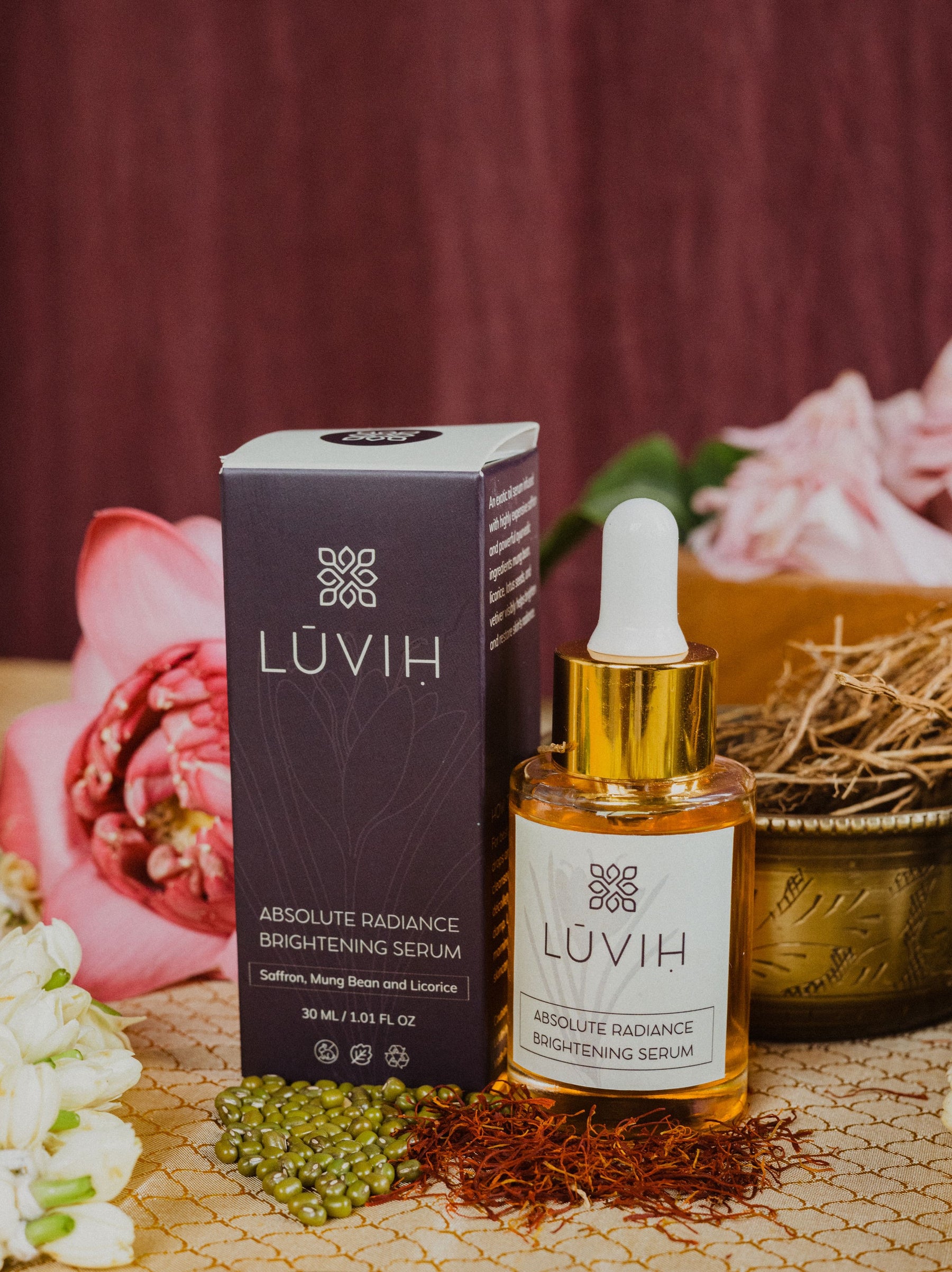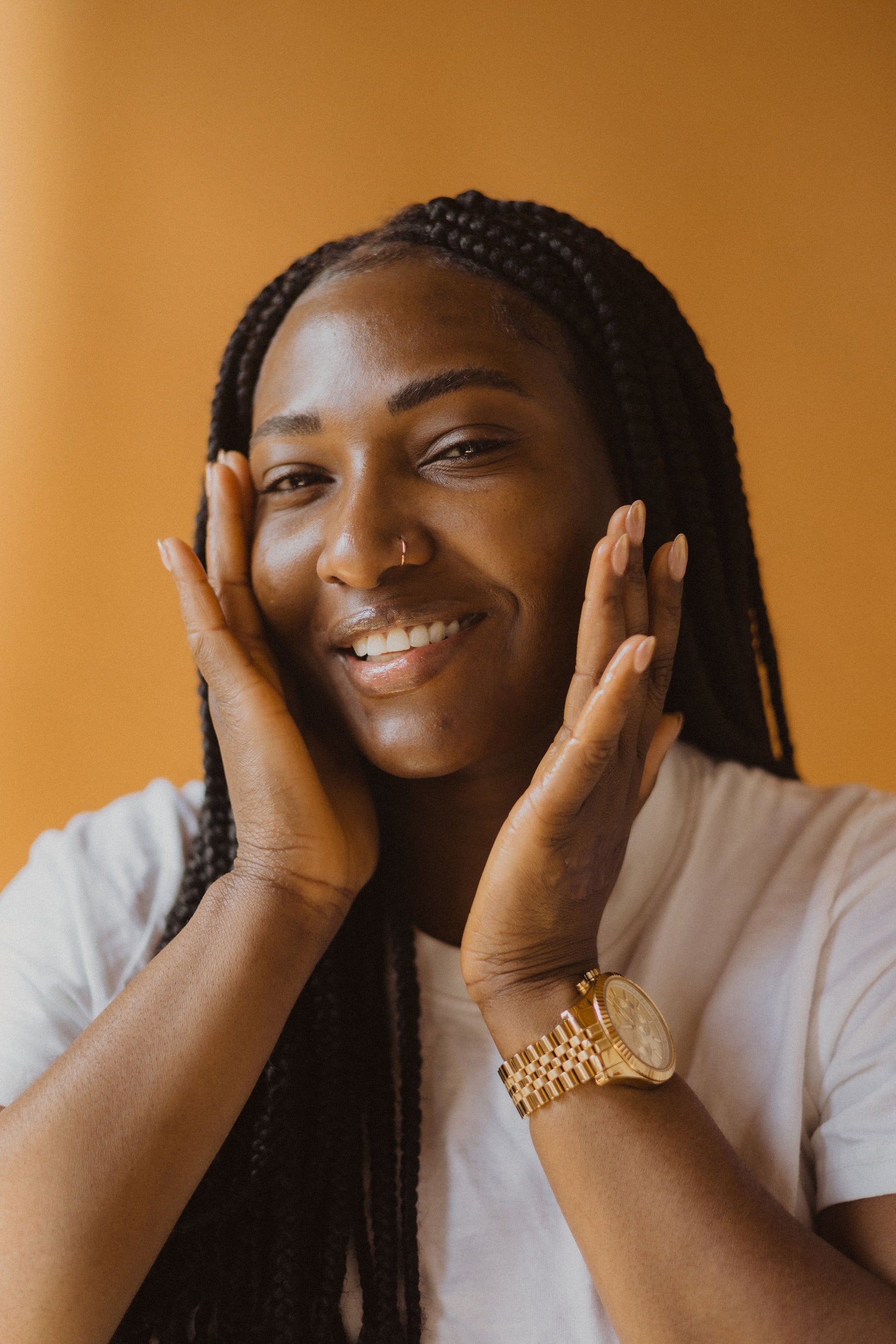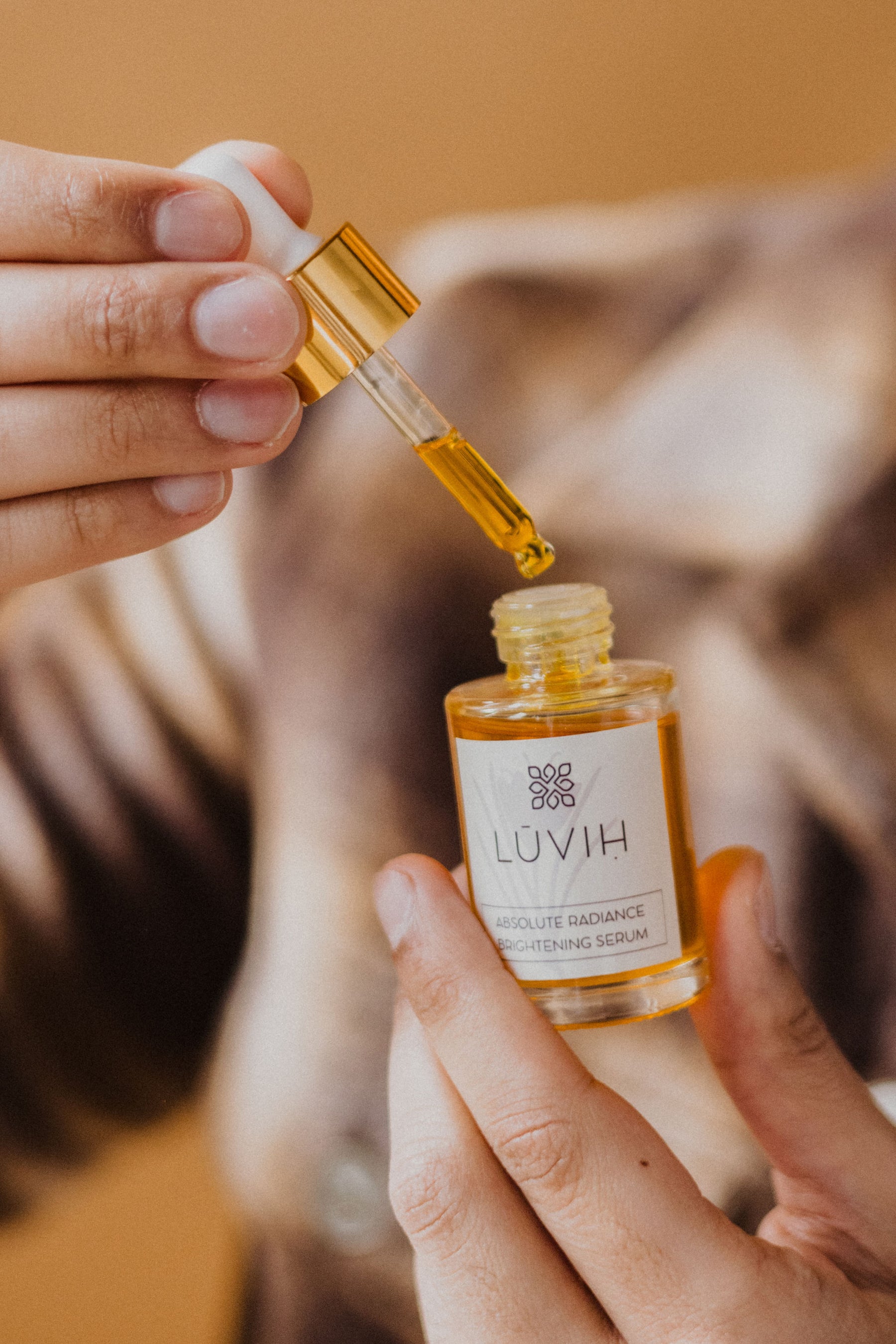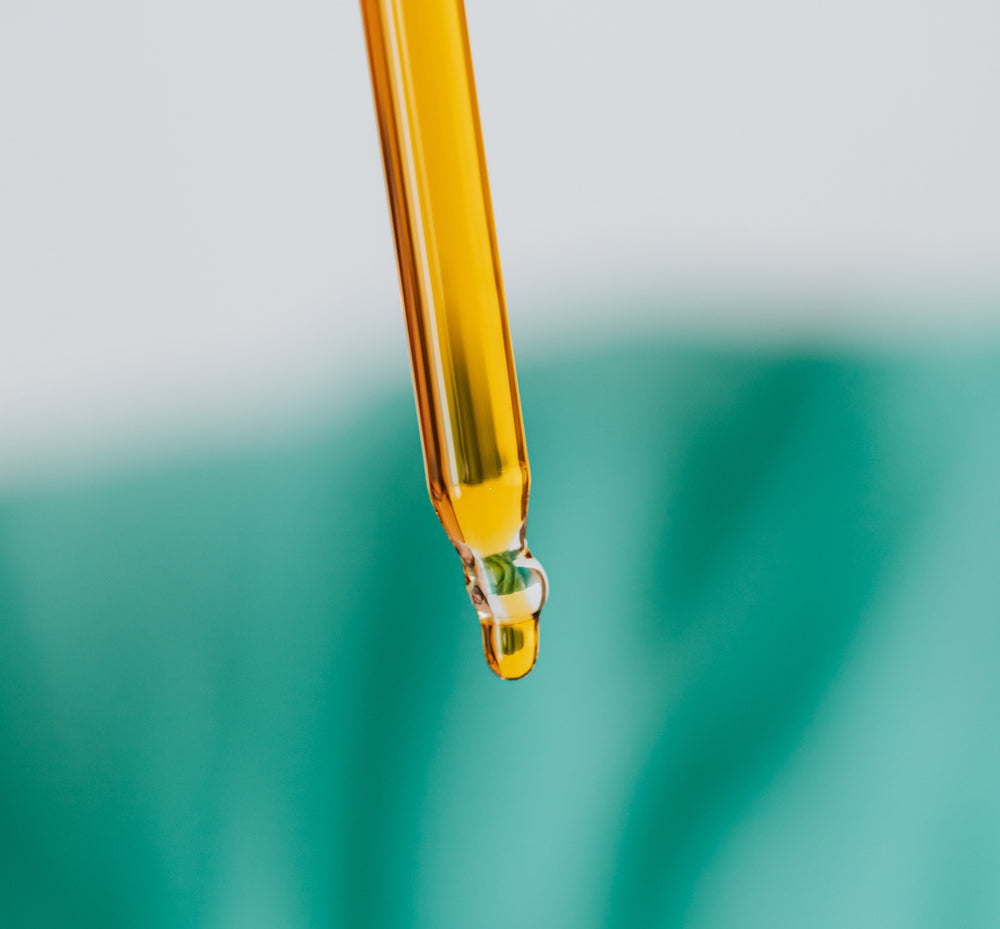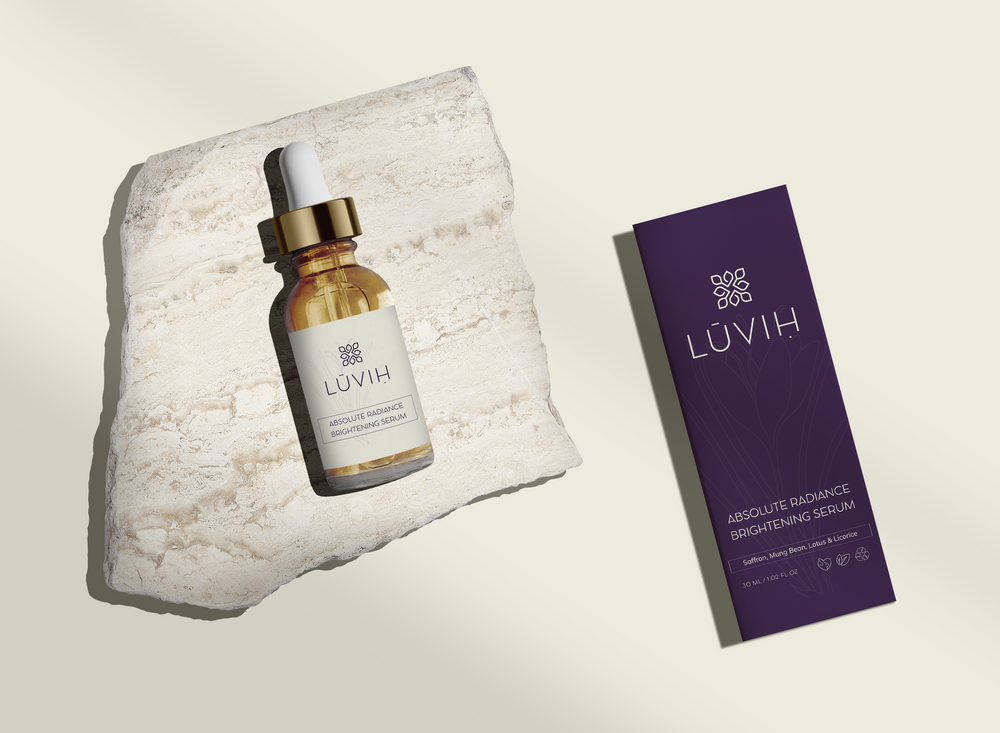 Absolute Radiance Brightening Serum
An exotic oil serum infused with highly expensive Saffron rich in carotenoids, vitamins C & A. High performing blend of 18 powerful Ayurvedic ingredients and adaptogens including mung bean, Licorice, Lotus seeds and Vetiver visibly brightens, firms & restores skin's radiance.
Inspired by the famous 'Kumkumadi thailam', this saffron serum imparts a golden vedic glow by delicately combining rich ingredients with the essence of a timeless Ayurvedic wisdom and works wonders for dull, hyperpigmented/ discolored and uneven skin tones.
30 ML
In Ayurveda, Saffron is considered as a miracle ingredient which brightens skin, helps repair Sun damage, reduces pigmentation & dark spots.
Naturally gifted with anti-inflammatory properties, vitamin A and C, Mung beans helps combat dullness, improve skin texture and shield skin from UV damage.
Lotus improves antioxidant activity and blood circulation and boosts cell regeneration resulting in younger-looking skin.
Licorice boosts luminosity for an even complexion while diminishing dark spots and soothing irritated skin
Apply after Luminous Veil Hydrating Mist (optional). For best results, use 2-3 drops and massage/ firmly press onto cleansed face, neck, and décolleté while skin is still damp. Use as part of your morning and evening skincare ritual. You can also use this serum as a primer or mix it with your foundation for a dewy finish.
Pro tip:
Apply two sprays of Luminous Veil Hydrating Mist onto your palm.
Add 1-3 drops of serum with the mist.
Massage on your face, neck and décolleté for a 'dual-effect' lighter serum.
Sesame Oil (Sesamum Indicum), Rice Bran Oil (Oryza Sativa), Caprylic/Capric Triglycerides**, Mung Bean (Vigna Radiata), Manjishta (Rubia Cordifolia), Rose (Rosa Centifolia), Saffron ( Crocus Sativus), Lodh Tree Bark (Symplocos Racemosa), Nutgrass (Cyperus Rotundus), Vetiver (Vetiveria Zizanoides), Licorice Root (Glycyrrhiza Glabra), Bay Leaf (Cinnamomum Tamala), Himalayan cherry (Prunus Cerasoides), Lotus seed (Nelumbo Nucifera), Turmeric (Curcuma Longa), Indian Barberry (Berberis Aristata), Cobra Saffron (Mesua Ferrea), Flame Of The Forest (Butea Menosperma), Priyangu (Callicarpa Macrophylla), Banyan (Ficus Bengalensis), Tocopherol+, Lotus Essential Oil (Nelumbo Nucifera).
*Certified Organic, **Organic/ Vegetable derived, +Derived from non-GMO soy
Cruelty Free I Non-GMO I Gluten Free I Palm Free I Synthetic Fragrance Free I Vegan