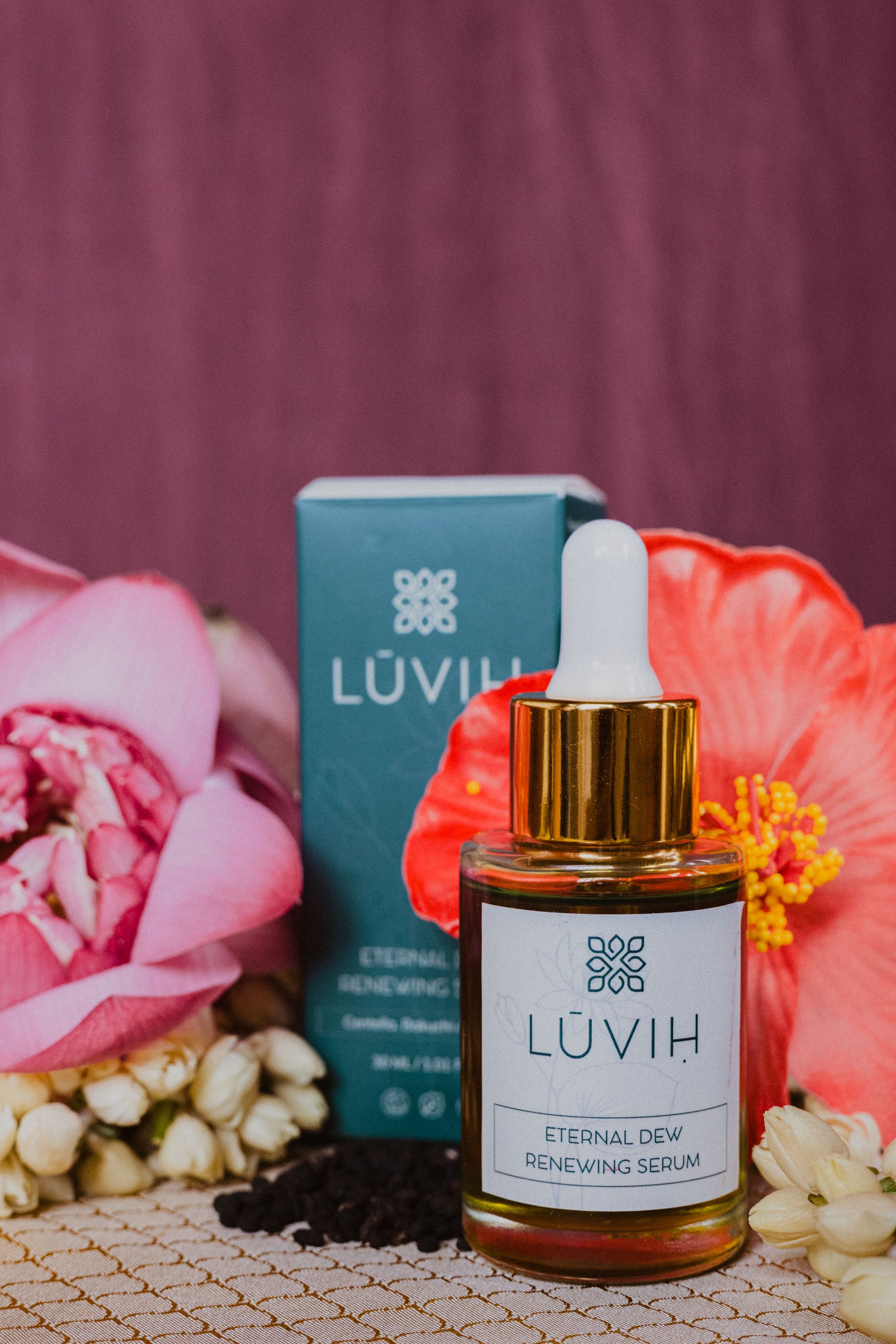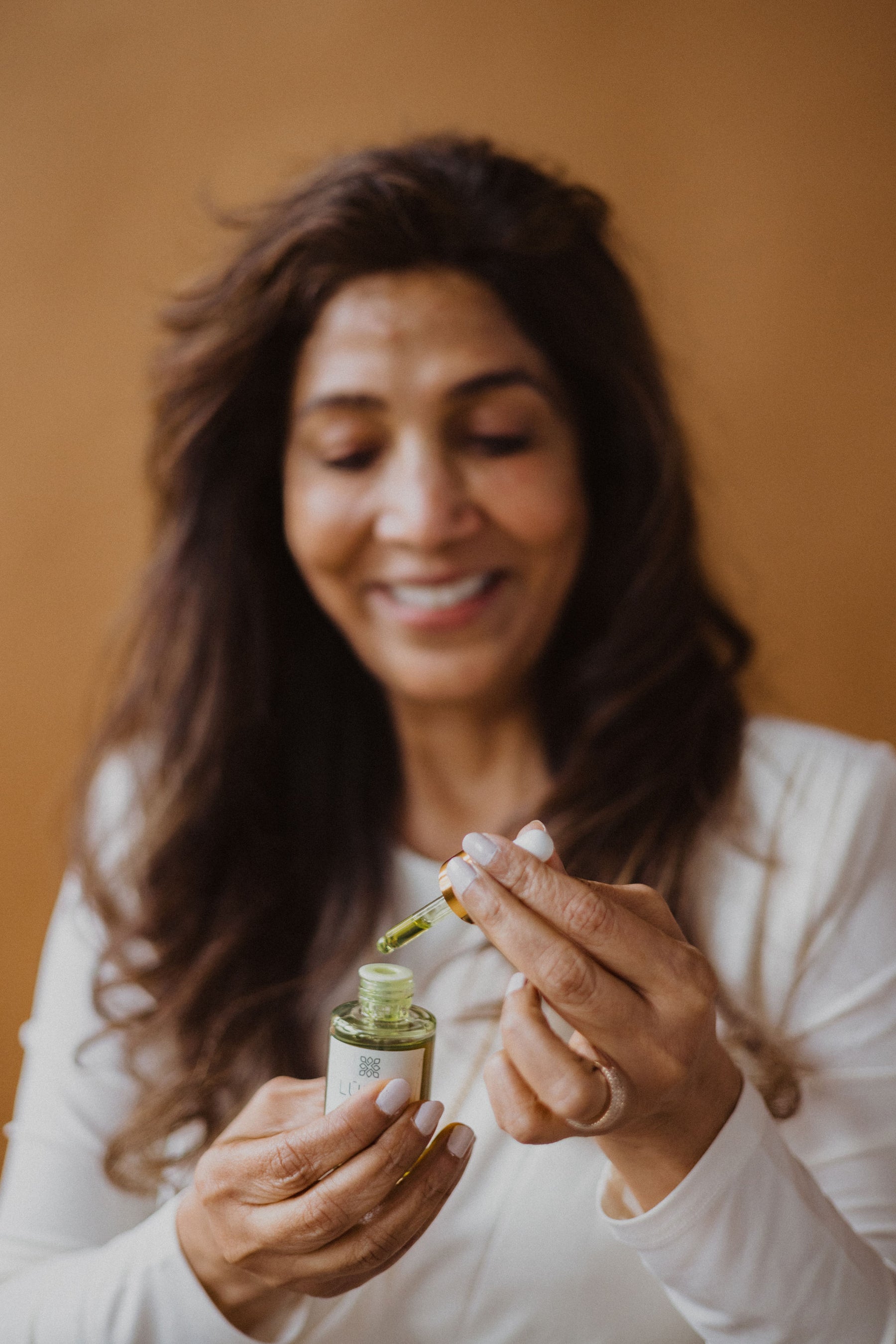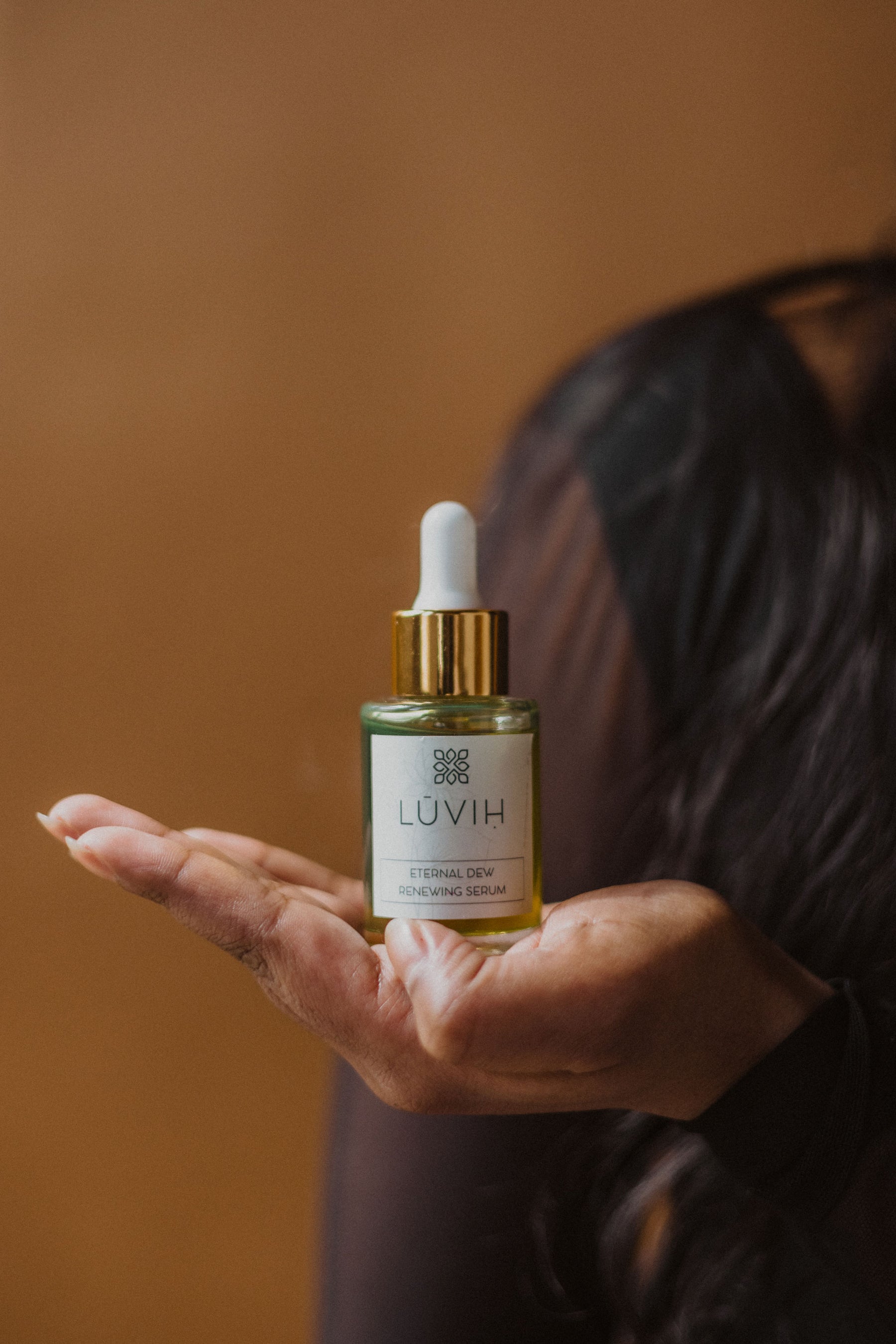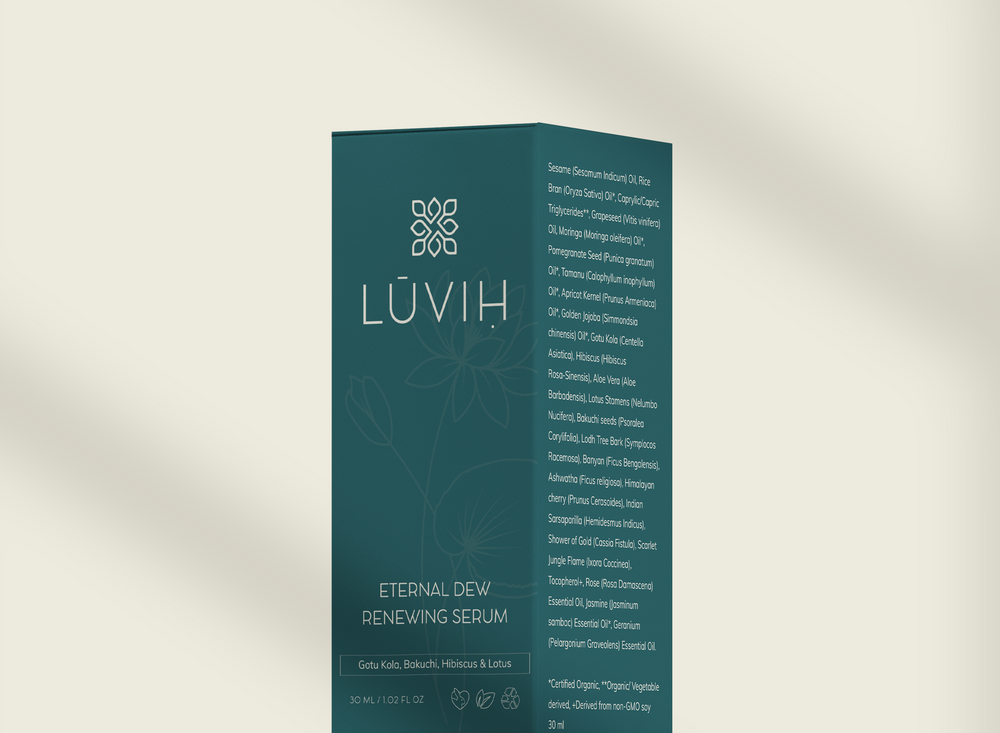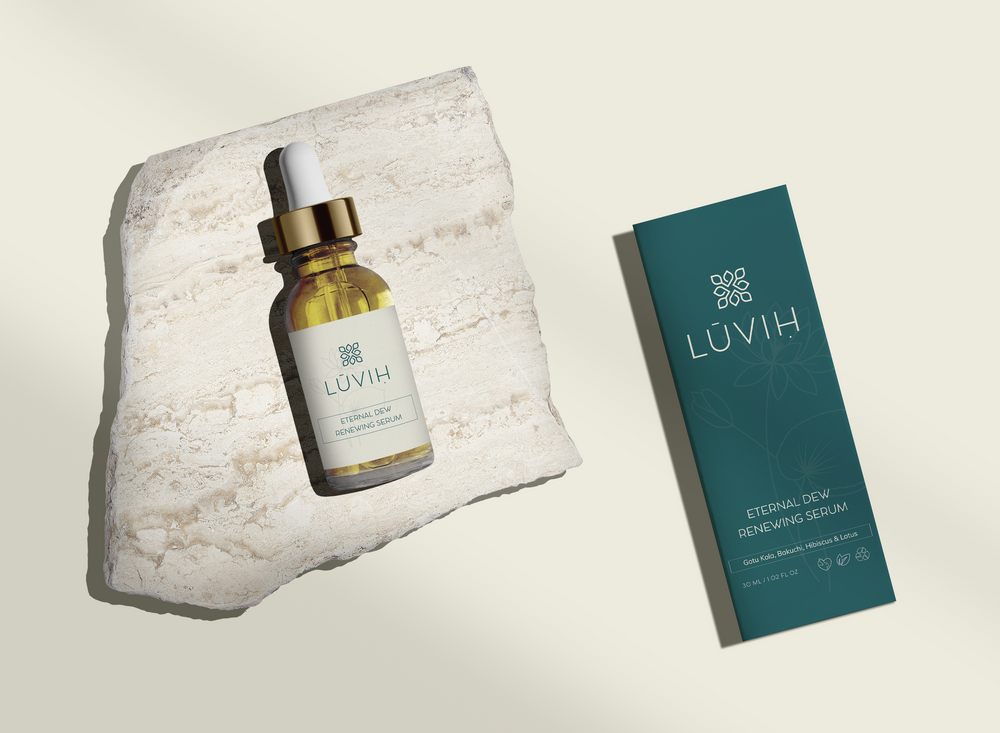 Eternal Dew Renewing Serum
With an exquisite blend of ayurvedic ingredients Gotu Kola (Centella Asiatica), Bakuchi seeds, Hibiscus and Lotus, this natural retinol alternative serum helps lock in moisture to plump, tighten, and tone for an ageless appearance and resilient healthy-looking skin.
Powered by phytonutrients and antioxidants, this oil serum with multi-tasking compound visibly plumps your skin, minimizes the appearance of expression lines, wrinkles & dullness, helps defend against environmental aggressors and helps protect skin barrier.
30 ML
A bottle of liquid splendor that is brimming with vitamins, essential fatty acids and phytonutrients that work collectively to hydrate and renew the skin.
Gotu kola, popularly called as Centella Asiatica helps boost circulation and improve skin firmness and elasticity
Coveted as 'Natural Retinol Alternative', whole Bakuchi seeds visibly promotes even tone, reduces pigmentation and plumps by boosting collagen-enhancing tissues of the skin.
Known as 'Nature's Botox', Hibiscus boosts the skin's resilience and elasticity to noticeably reduce fine lines and wrinkles.
Powerful antioxidants in Lotus acts as a skin conditioner to protect from free radicals that damage skin and cause signs of aging.
For best results, use 2-3 drops and massage onto cleansed face, neck, and décolleté while skin is still damp, or following Luminous Veil Hydrating Mist (sold separately). Use as part of your morning and evening skincare ritual. You can also use this serum as a primer or mix it with your foundation for a dewy finish.
Pro tip:
Apply two sprays of Luminous Veil Hydrating Mist onto your palm.
Add 1-3 drops of serum with the mist.
Massage on your face, neck and décolleté for a 'dual-effect' lighter serum.
Sesame (Sesamum Indicum) Oil, Rice Bran (Oryza Sativa) Oil*, Caprylic/Capric Triglycerides**, Grapeseed (Vitis vinifera) Oil, Moringa (Moringa oleifera) Oil*, Pomegranate Seed (Punica granatum) Oil*, Tamanu (Calophyllum inophyllum) Oil*, Apricot Kernel (Prunus Armeniaca) Oil*, Golden Jojoba (Simmondsia chinensis) Oil*, Gotu Kola (Centella Asiatica), Hibiscus (Hibiscus Rosa-Sinensis), Aloe Vera (Aloe Barbadensis), Lotus Stamens (Nelumbo Nucifera), Bakuchi seeds (Psoralea Corylifolia), Lodh Tree Bark (Symplocos Racemosa), Banyan (Ficus Bengalensis), Ashwatha (Ficus religiosa), Himalayan cherry (Prunus Cerasoides), Indian Sarsaparilla (Hemidesmus Indicus), Shower of Gold (Cassia Fistula), Scarlet Jungle Flame (Ixora Coccinea), Tocopherol+, Rose (Rosa Damascena) Essential Oil, Jasmine (Jasminum sambac) Essential Oil*, Geranium (Pelargonium Graveolens) Essential Oil.
*Certified Organic, **Organic/ Vegetable derived, +Derived from non-GMO soy
Proprietary Formula | Cruelty Free I Palm Free I Synthetic Fragrance Free I Vegan