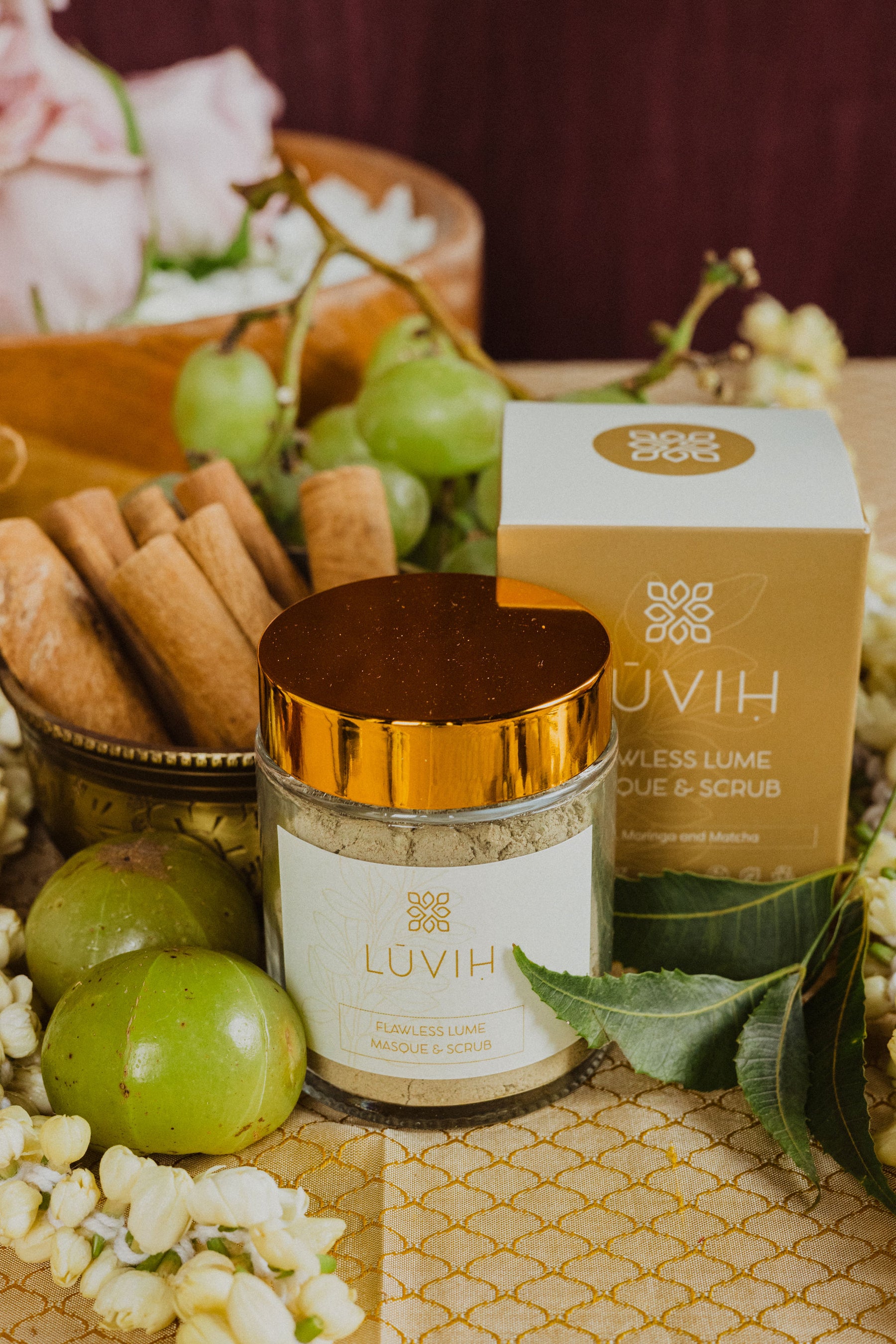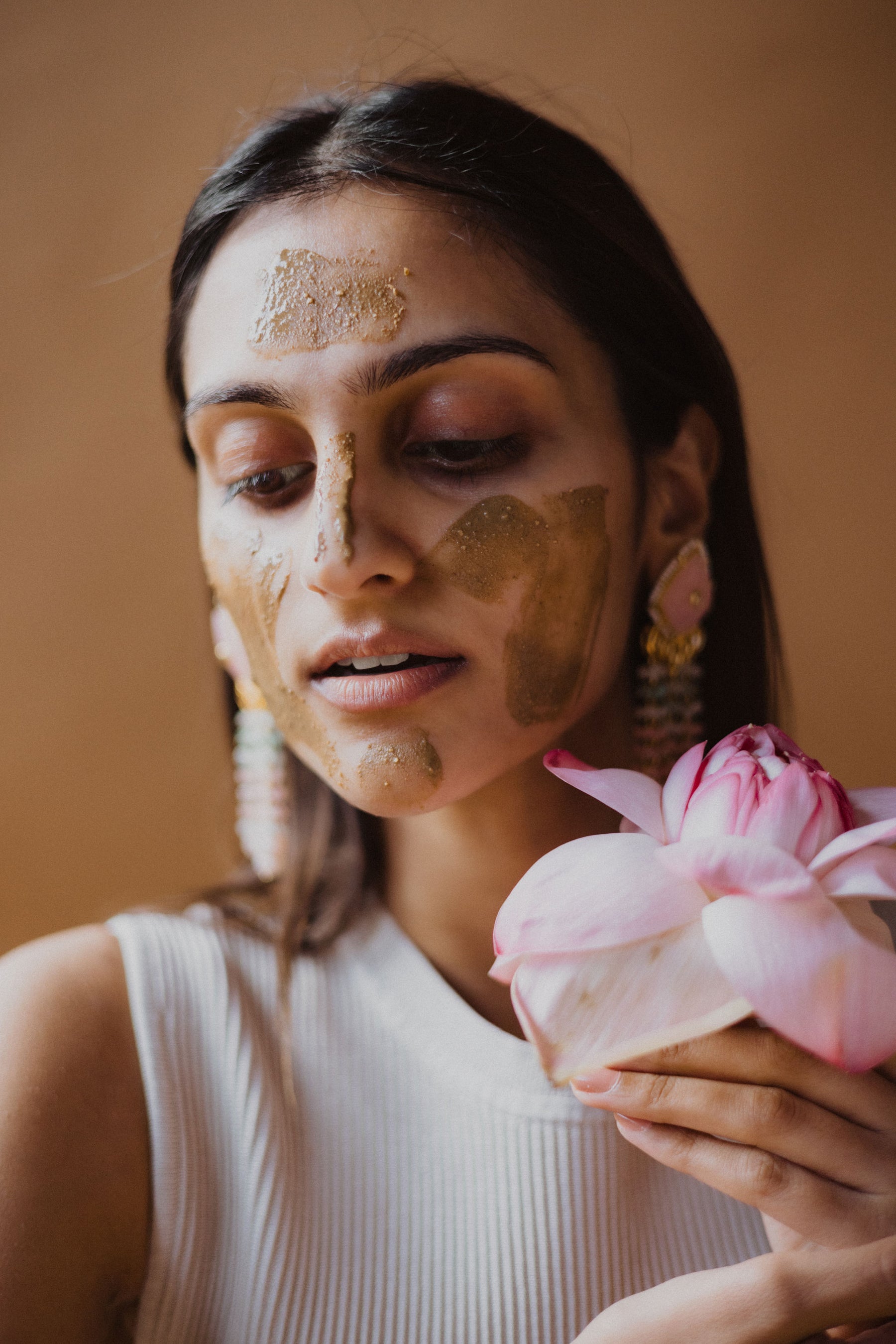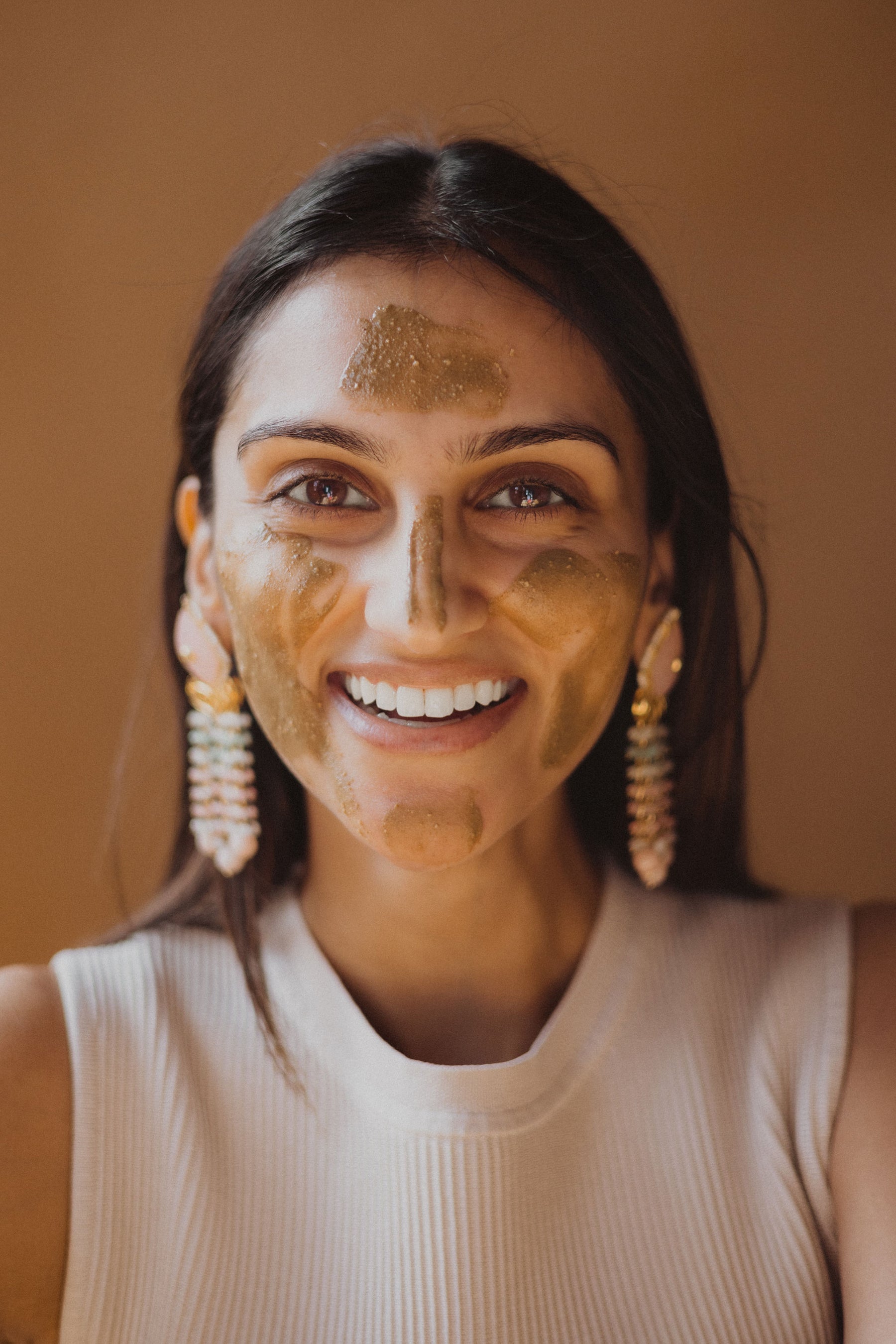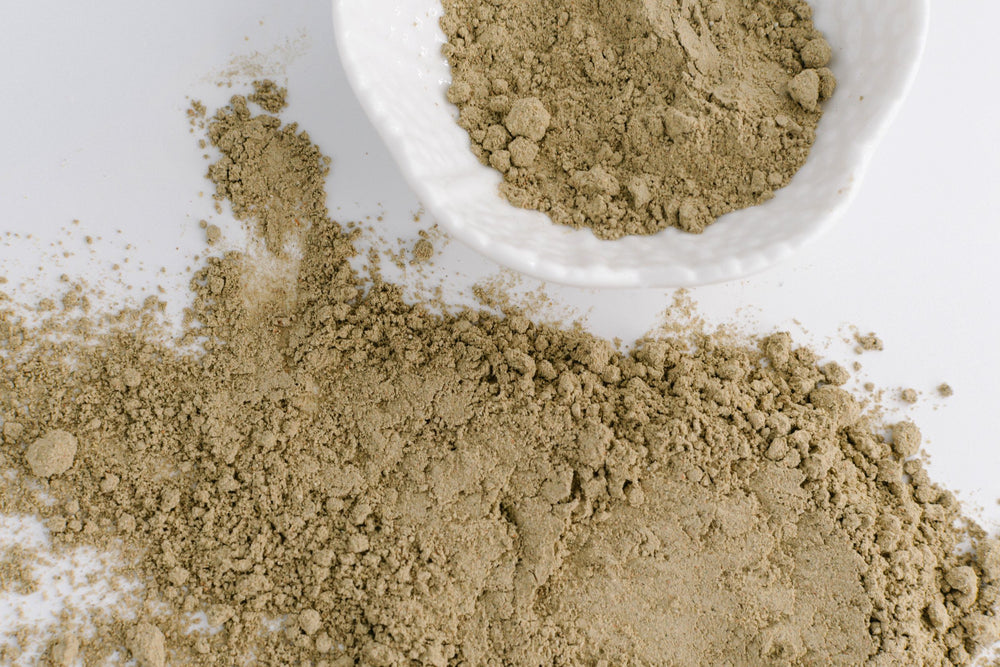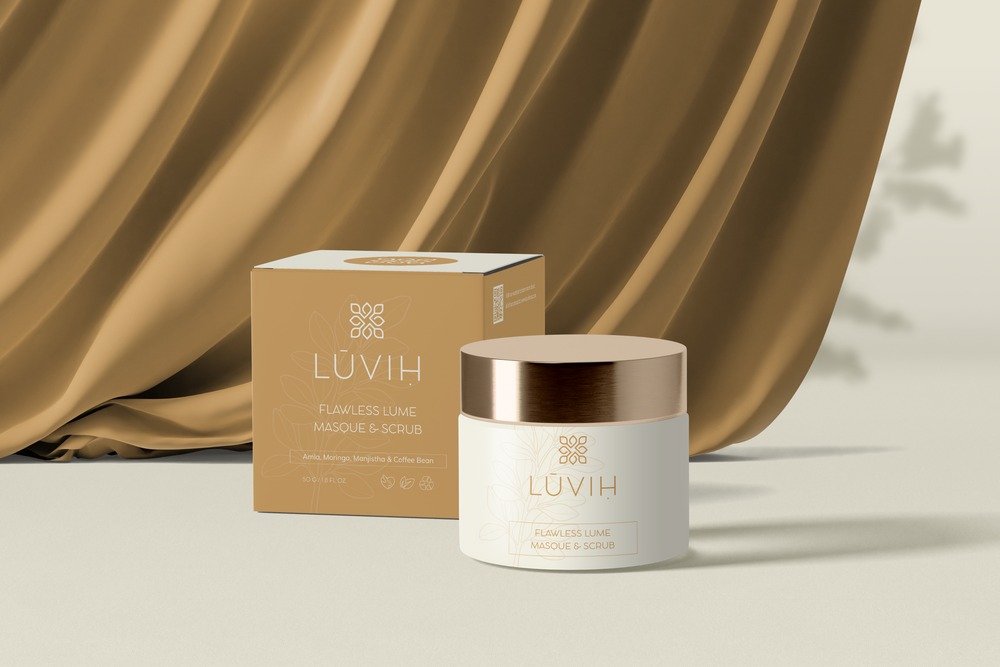 Flawless Lume Masque & Scrub
Formulated with adaptogens and ayurvedic ingredients Manjistha, Neem, Cinnamon and superfoods Matcha, Moringa and coffee bean, this complexion clearing mask helps skin to detox and to strengthen against acne-causing bacteria.
Flawless Lume deeply cleanses and helps remove impurities, leaving your skin feeling smoother and calmer. Phytonutrients and minerals help clarify and balance skin's natural oils, decongests pores and visibly restores radiance.
.
50G | 1.8 Oz
Anti-bacterial and anti-inflammatory properties of amla help control the outbreak of acne. Vitamin C in amla helps reduce the redness and swelling that comes with acne.
Moringa helps manage sebum production and reduce large open pores as it boosts collagen production.
Matcha has antioxidants with strong anti-microbial and anti-inflammatory properties, that helps to soothe and reduce the appearance of acne scars.
Manjistha - Referred as 'magic herb' in Ayurveda for its rejuvenating and detoxifying properties, Manjistha helps fight acne-causing bacteria and keep the skin healthy and flawless.
Coffee, rich in antioxidants, is an excellent exfoliator and helps in stimulating blood flow, reduces acne and fine lines.
Start fresh-faced. Mix 1 tsp. of powder with 1.5 tsp. of Luminous Veil Hydrating Mist or water to activate the powerful ingredients and make a thick paste. Apply an even layer of the masque on the face and neck. Let the masque dry for 10-15 minutes. After 15 minutes, gently saturate your entire face with water. In a gentle, circular motion, massage the masque into your face. Rinse the masque off completely. Repeat up to 3 times a week.
Pro-tip: Sprinkle the masque powder to your cleanser and watch your skin transforming with every single wash.
Chick pea (Cicer arietinum)*, Kaolin Clay, Green Gram (Vigna radiata)*, Amla (Emblica officinalis)*, Neem (Azadirachta indica)*, Tulsi (Ocimum Sanctum)*, Almond (Prunus dulcis) Meal*, Moringa (Moringa oleifera)*, Coffee (Coffea Arabica)*, Manjistha (Rubia Cordifolia)*, Grapeseed (Vitis vinifera) Oil, Aloe Vera (Aloe Barbadensis)*, Cinnamon (Cinnamomum verum)*, Matcha (Camellia Sinensis)*, Geranium (Pelargonium Graveolens) Essential Oil.
*Certified Organic
Proprietary Formula | Cruelty Free I Palm Free I Synthetic Fragrance Free I Vegan