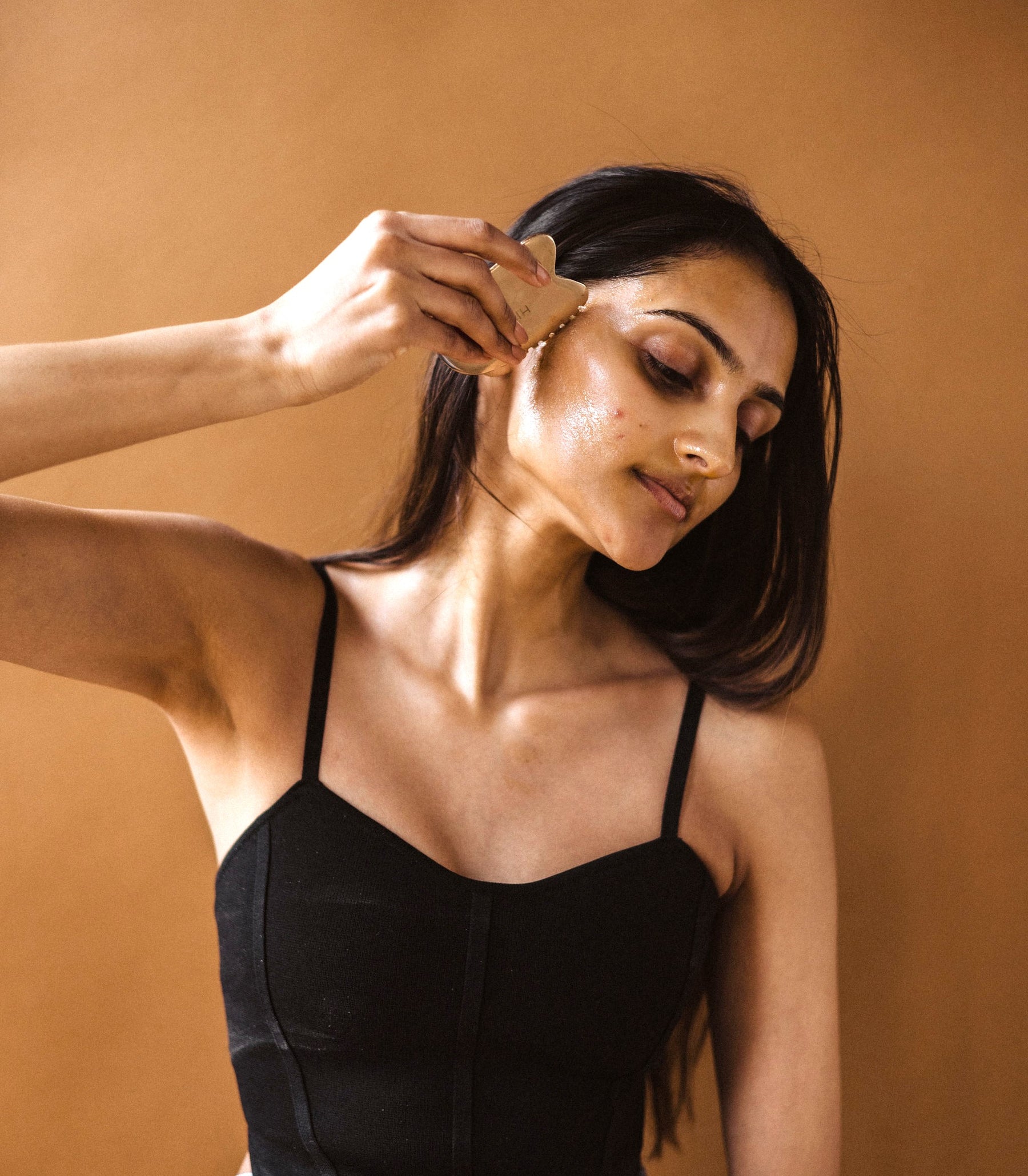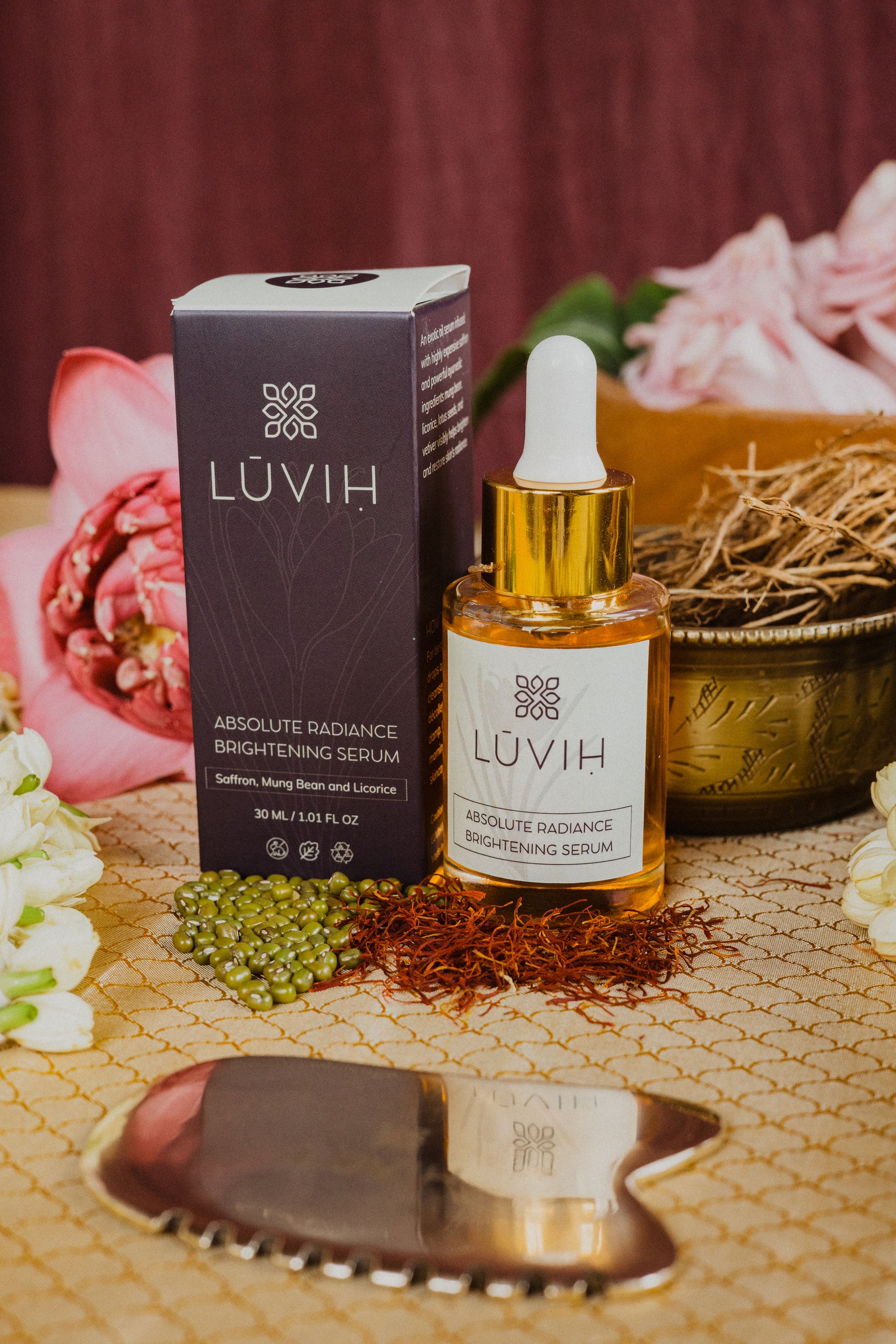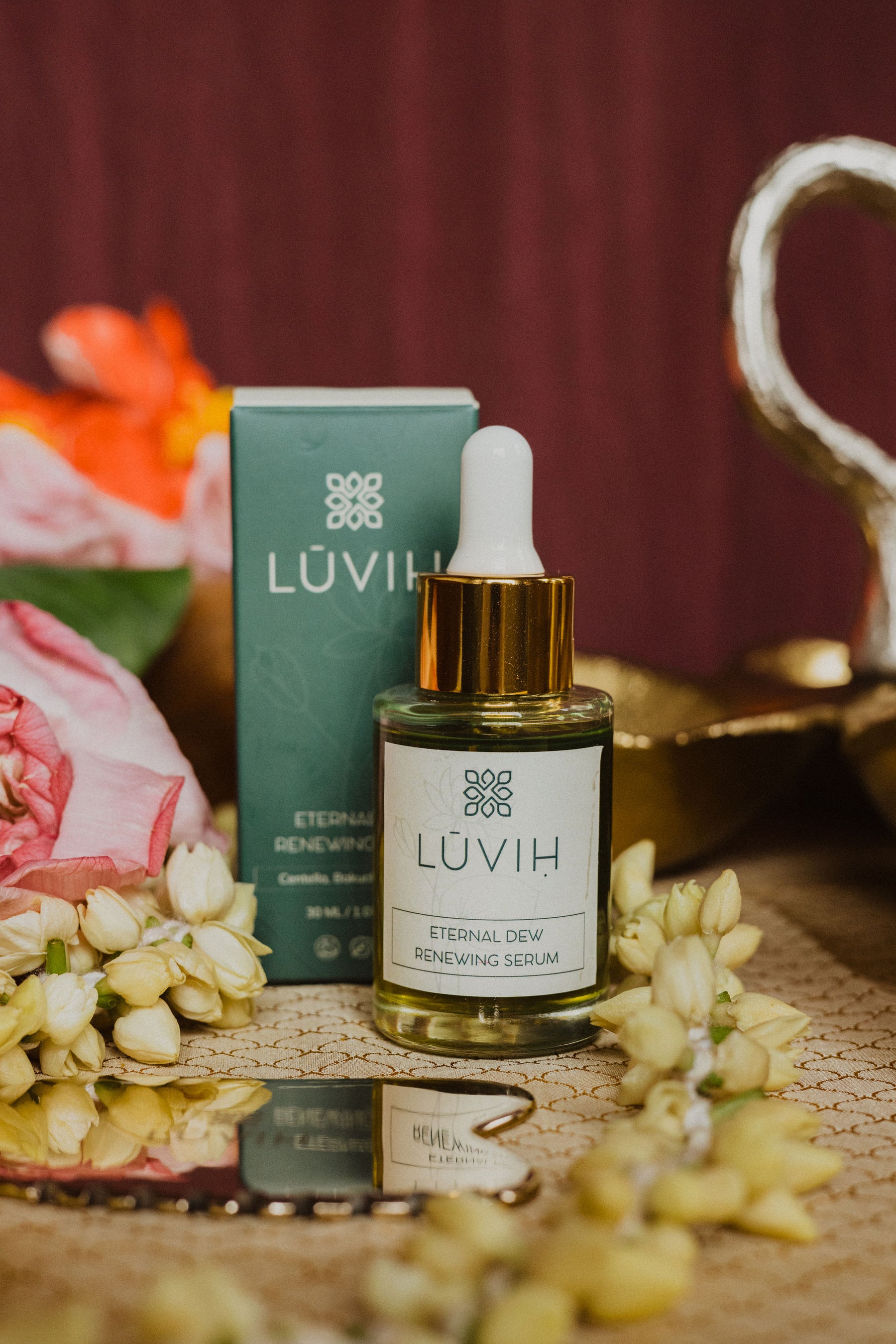 Illuminating Set
The Illuminating set is a complete facial kansa gua sha system that works to lift, plump, tone, and sculpt the skin in 3 transformative steps. 
Step 1: Luminous Veil Hydrating Mist
Step 2: Your choice of LUVIH Face Serum
Step 3: The Illuminator - Kansa gua sha
Select Face Serum:
Absolute Radiance Brightening Serum
Whole-plant, vitamin C rich botanicals in the Luminous Veil Hydrating Mist and adaptogenic face serum work to brighten, clarify, plump, hydrate, protect, and firm the skin. The Illuminator sculpts, de-puffs, softens the appearance of lines and wrinkles and balances the toxins in your skin. This powerhouse set includes: Full size Luminous Veil Hydrating Mist (1.7 Fl oz) Full size LUVIH serum of your choice (30 ML) The Illuminator Kansa gua sha massage tool
Step 1: Spray Luminous Veil Hydrating Mist generously over clean skin (for better absorption). Step 2: Use 2-3 drops and massage onto cleansed face, neck, and décolleté while the skin is still damp. Step 3: Angle the tool against skin and run from collarbone up toward chin, maintaining light pressure. On face, start with one side then the other, sweeping along jawline, across cheekbones to ears, and from brow to hairline. Take extra care around the eye area. Use the tool to lift the brow and forehead, up and away from your third eye.
Please refer to individual product pages for ingredients.