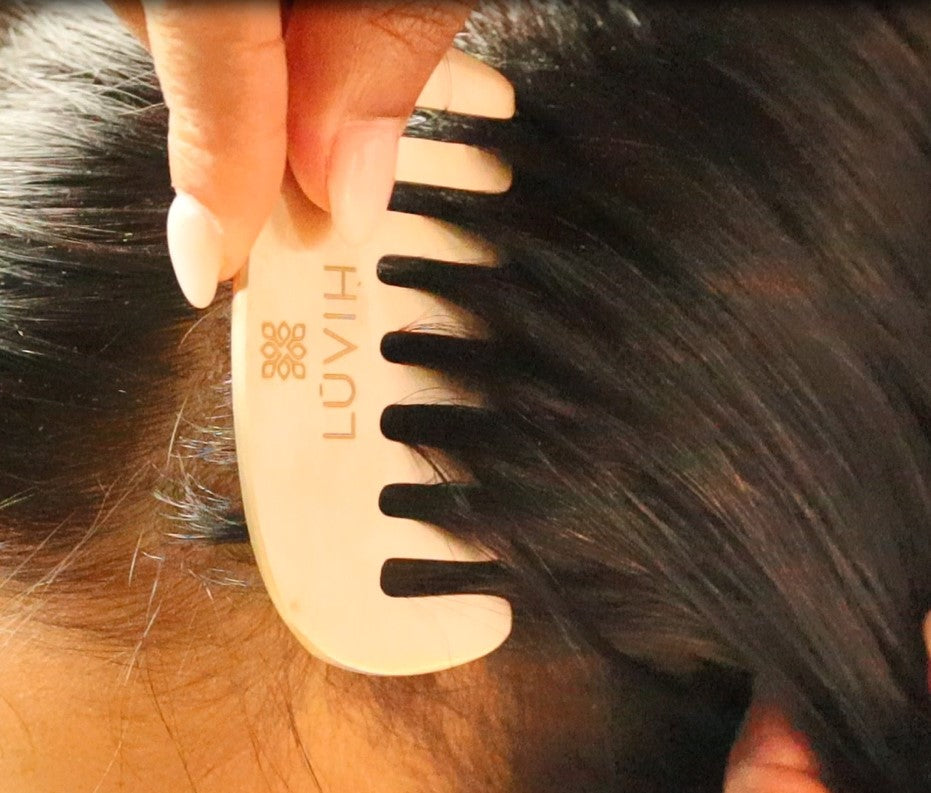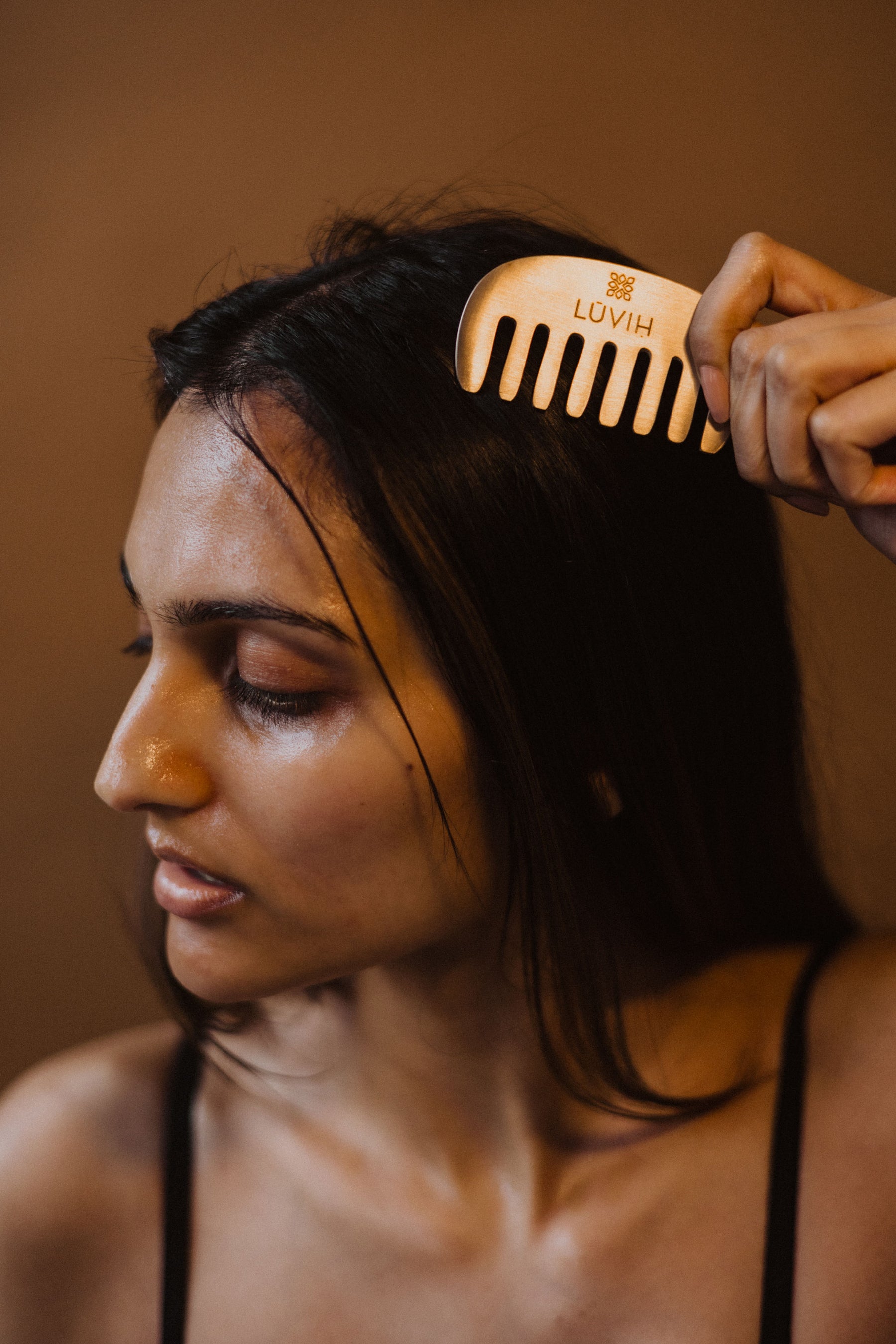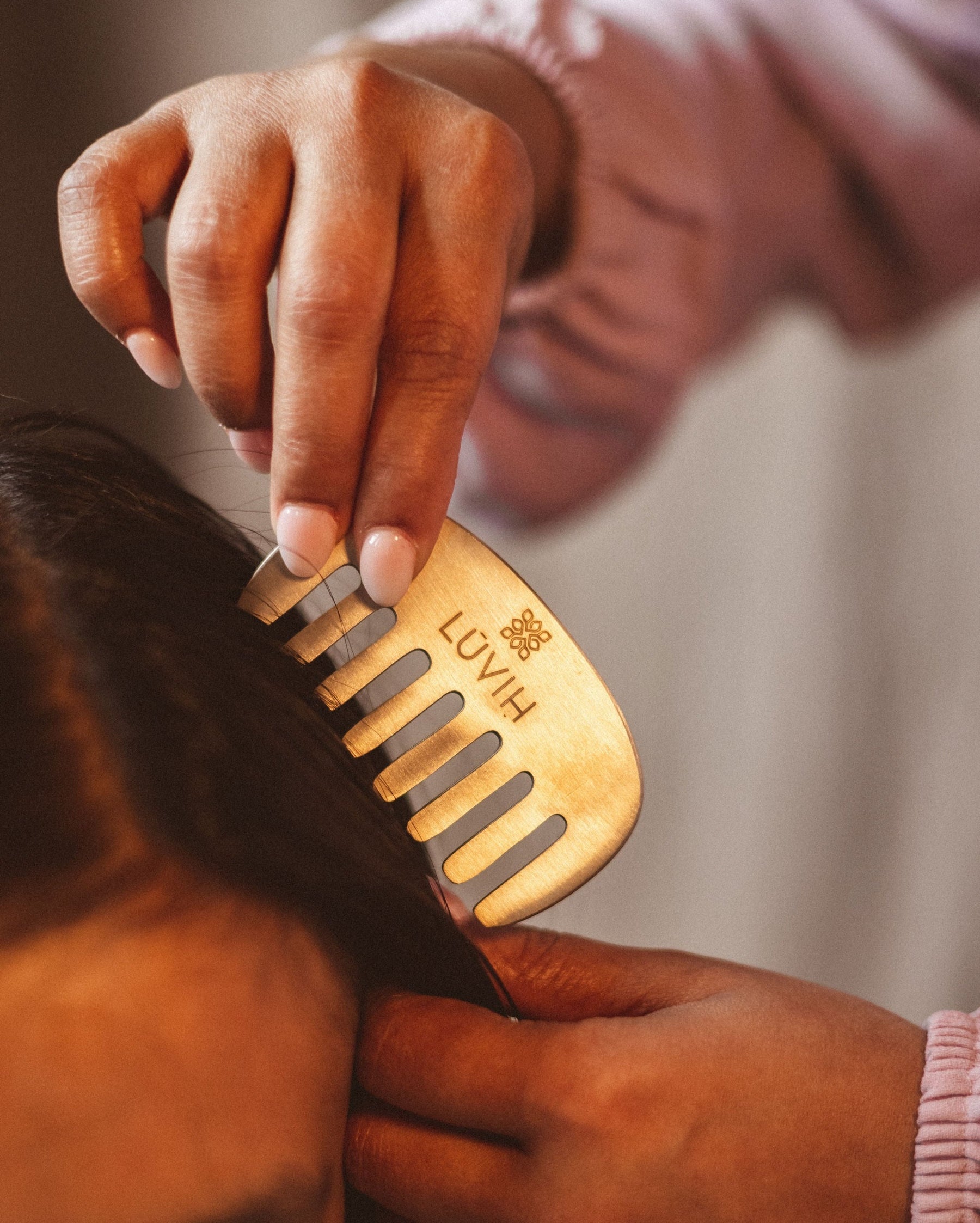 Kansa Comb Massage Tool - The Crown
Designed with seamless curved teeth, our kansa comb scalp massage tool gently detangles and encourages healthier hair growth.
The Crown is hand-carved in India from 100% pure Kansa - an ancient ayurvedic healing metal made with copper and tin known for its ability to balance, detoxify, and promote overall health and well-being. A relaxing head massage with The Crown helps stimulate blood flow to the scalp, leading to healthy and strong hair growth.
Designed to promote strong, healthy hair, The Crown is hand-carved in India from 100% Kansa - ancient ayurvedic healing metal that's made to last for ever and to improve the overall health of your hair while promoting hair growth. With widely spaced teeth and rounded tips to gently work through tangles without causing breakage, use it for detangling, styling, and giving yourself a nice scalp or head massage. Increase scalp's blood circulation to nourish your roots and promote growth in the meantime. Copper found in Kansa is known for its ability to increase blood flow to the scalp, leading to healthier hair growth, and can even help to reduce hair loss. The Crown is a compact, travel-ready tool. Bring it in your bag for on-the-go use.
Our Kansa comb is gentle on the scalp, making it perfect for your daily hair strengthening ritual by combing from the front hairline and down to the back of the neck. Repeat 4 -5 times in each area. For deeper rejuvenation, use with a few drops of Empyreal Shine Nourishing Hair Serum. Massage using rhythmic, circular, and gliding rotations; anti-clockwise to release stagnant energy and clockwise to rejuvenate.
100% Pure Kansa (Copper & Tin) Each piece is proudly handmade by our Kansa master artisans in India.