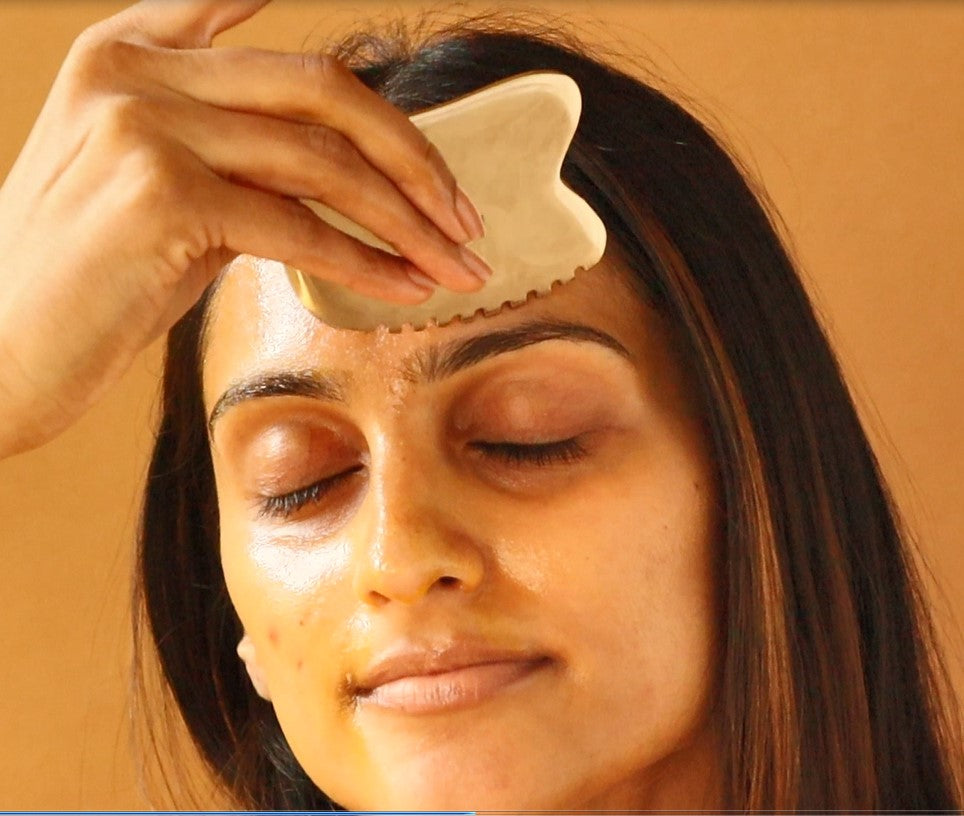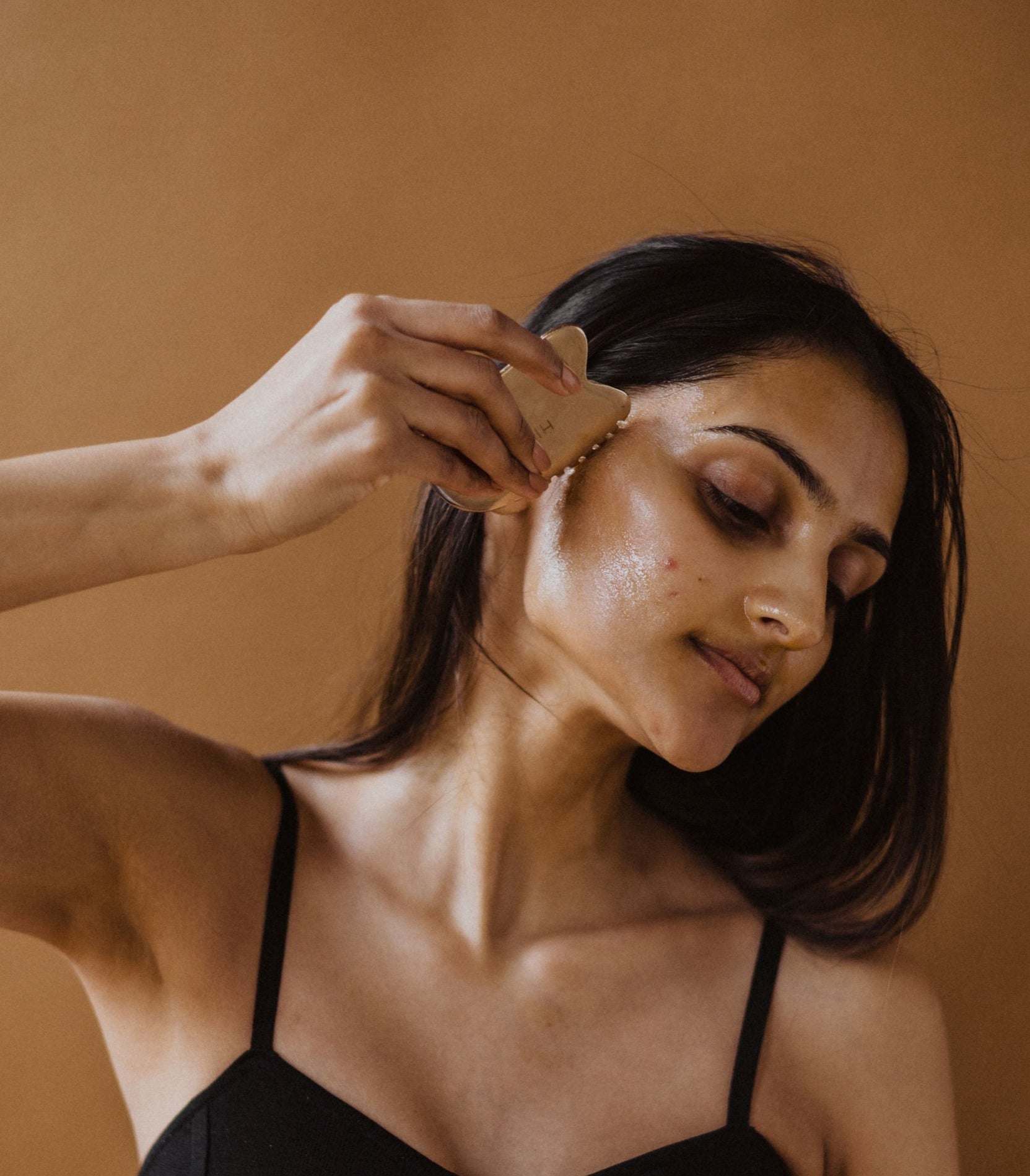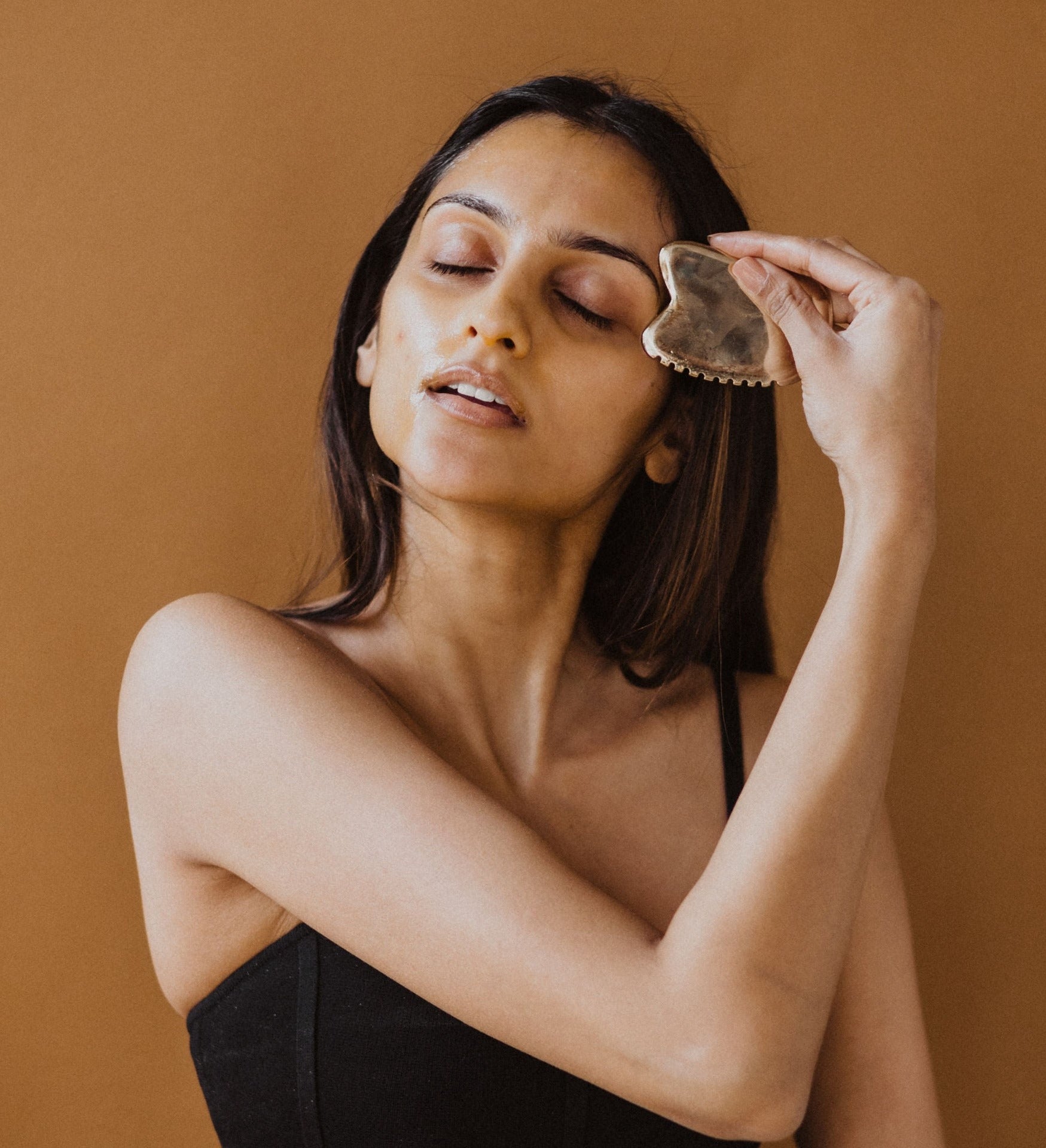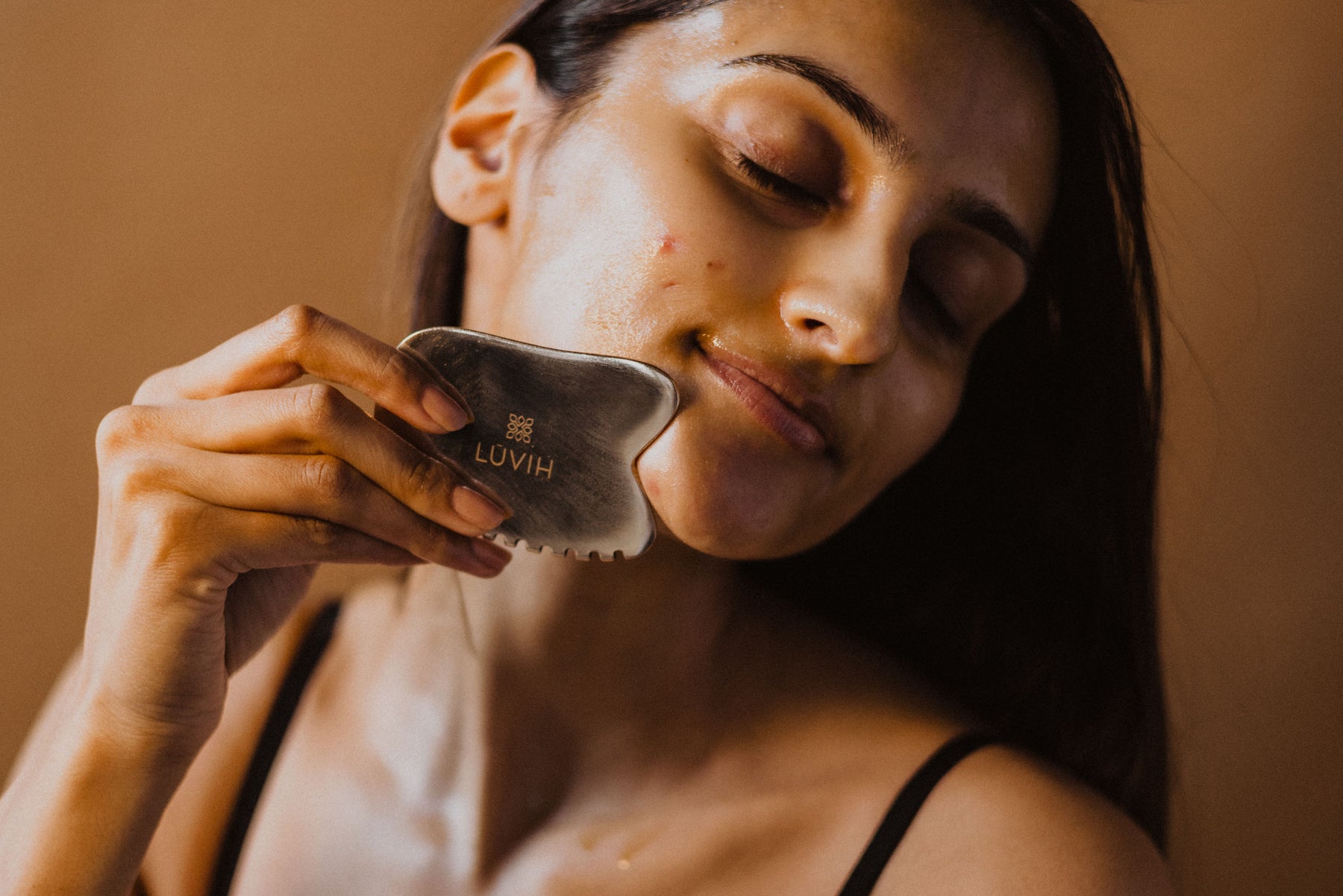 Kansa Gua Sha Massage Tool - The Illuminator
A unique custom designed face massage and sculpting tool made with 100% pure Kansa for an uplifted, toned & radiant skin.
The ancient ayurvedic 'healing metal' Kansa (made of copper and tin) targets early signs of aging (fine lines, wrinkles and expression lines). A nice and relaxed facial massage with The Illuminator helps detoxify your skin, bring balance and symmetry to the face and aid microcirculation promoting oxygen-rich blood flow to the skin, imparting a luminous glow.
The ancient ayurvedic 'healing metal' Kansa (bronze) is enriched with the benefits of Copper. Consistent use will help detoxify your skin by stimulating collagen production, promoting new cell growth, and reducing inflammation for glowing skin.
U-EDGE: Perfectly hugs the angles of the jaw, cheekbone, brow bone, the back of the neck over the spine. SMOOTH COMB EDGE: Moves energy and invigorates the flat surfaces of the body to stimulate flow. SHORT EDGE: The perfect flat surface to sculpt under the eye, around the sinuses, chin and forehead. LONG EDGE: Perfectly for large area - side and front of the neck, underneath the cheekbones, shoulder and arms. -Can be used 2-3 a week up to weekly with an oil-based product. We recommend using one of our LŪVIḤ Face Serums (sold separately). -Angle the tool against skin and run from collarbone up toward chin, maintaining light pressure. On face, start with one side then the other, sweeping along jawline, across cheekbones to ears, and from brow to hairline. Take extra care around the eye area. Use the tool to lift the brow and forehead, up and away from your third eye. *Your skin might acquire a greyish hue while using this product. This is due to the Kansa metal drawing out excessive acids from the skin and can be easily washed off with a mild cleanser and water . The act of massaging may create a short-term red flush, called 'petechiae', on the skin. This redness jump-starts the skin's repair cycles, increasing collagen production and smoothing wrinkles.
100% Pure Kansa (Copper & Tin) Each piece is proudly handmade by our Kansa master artisans in India.