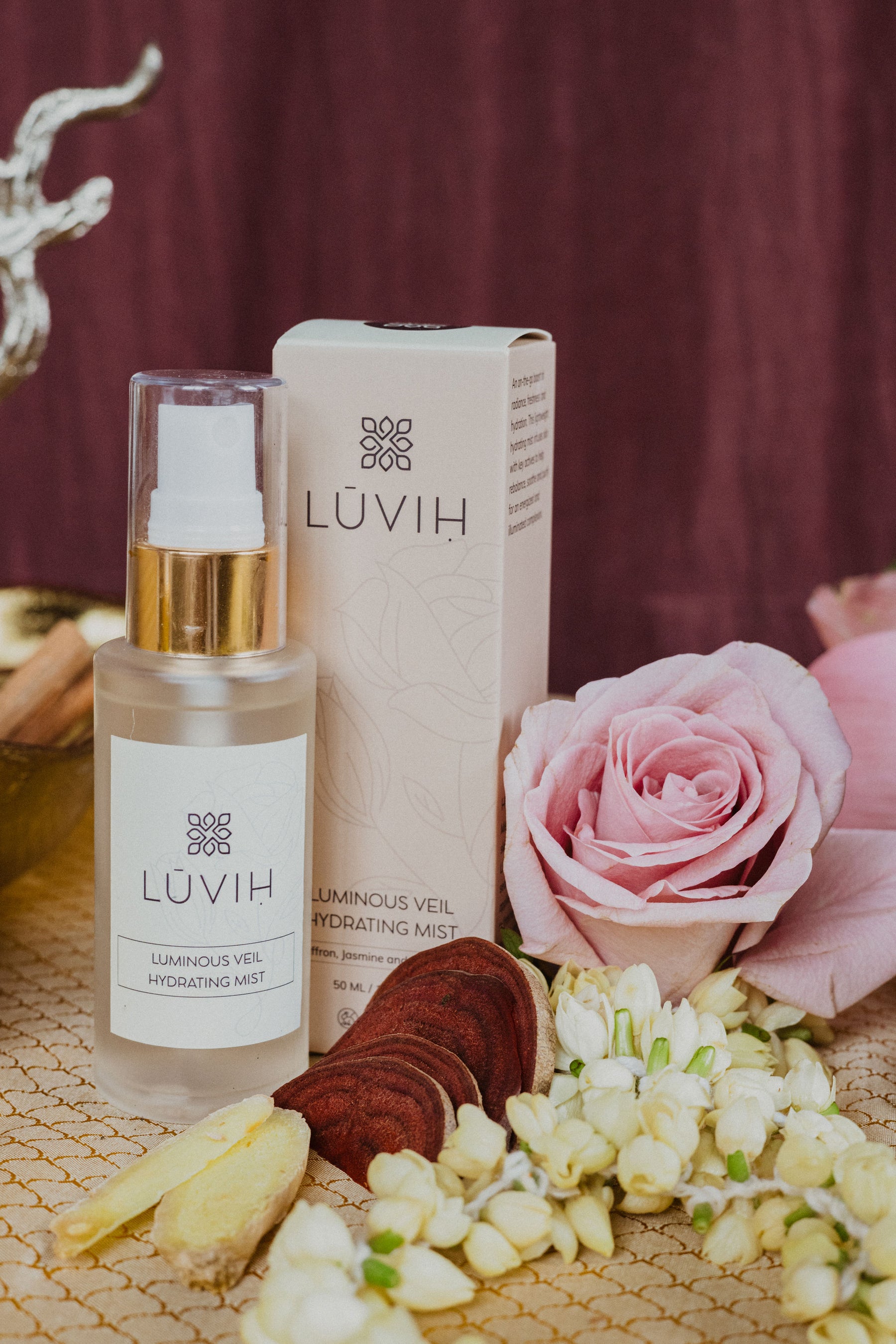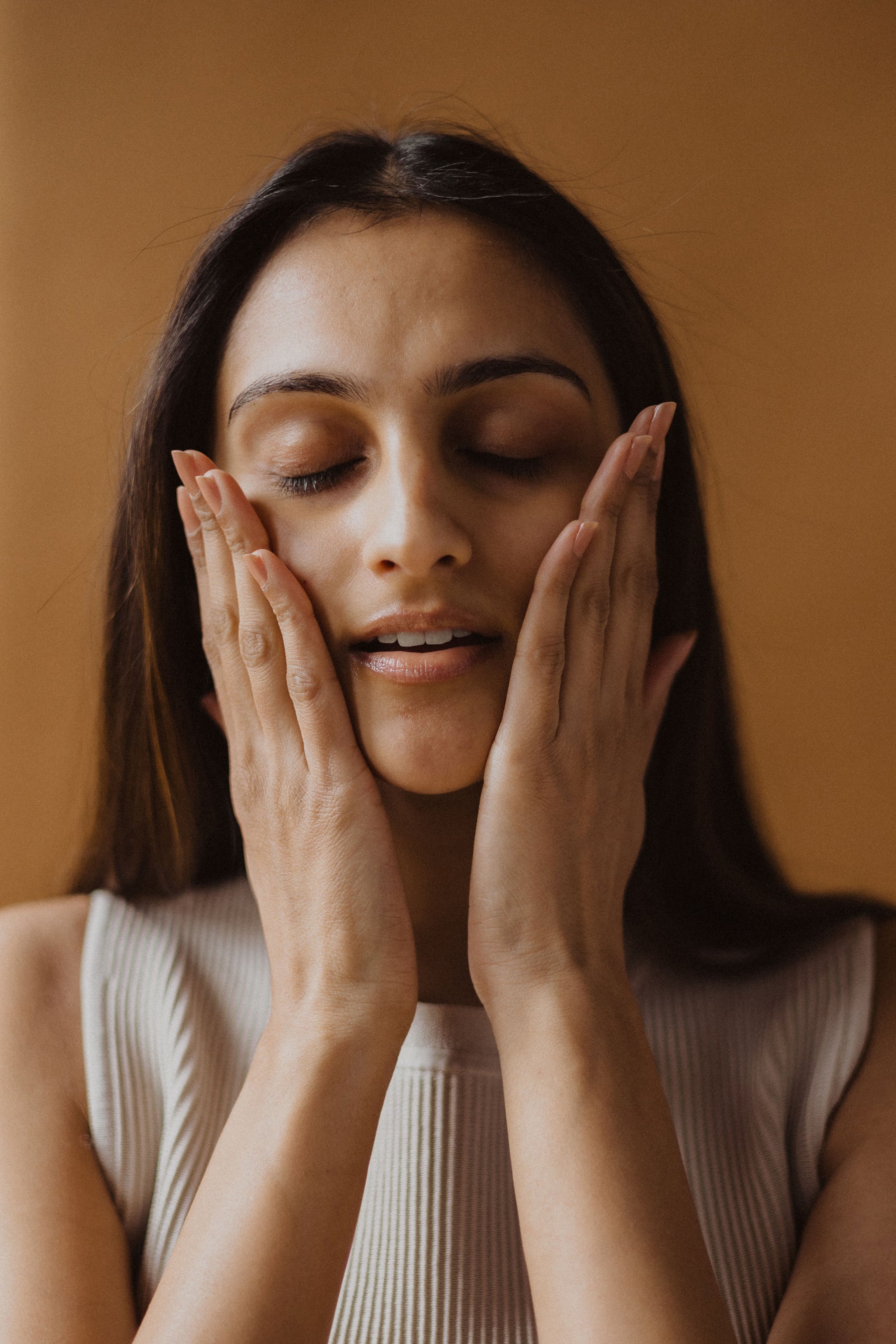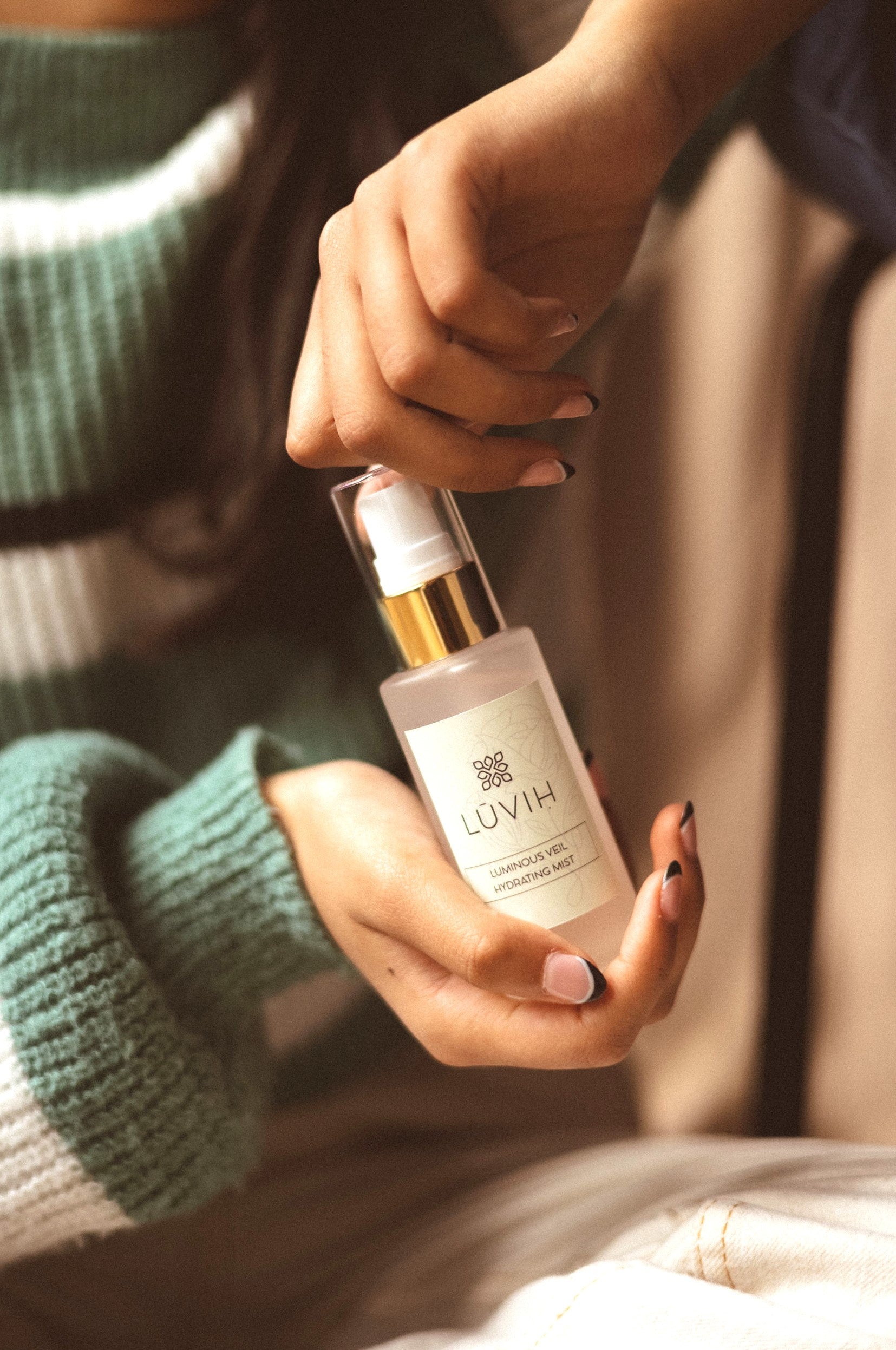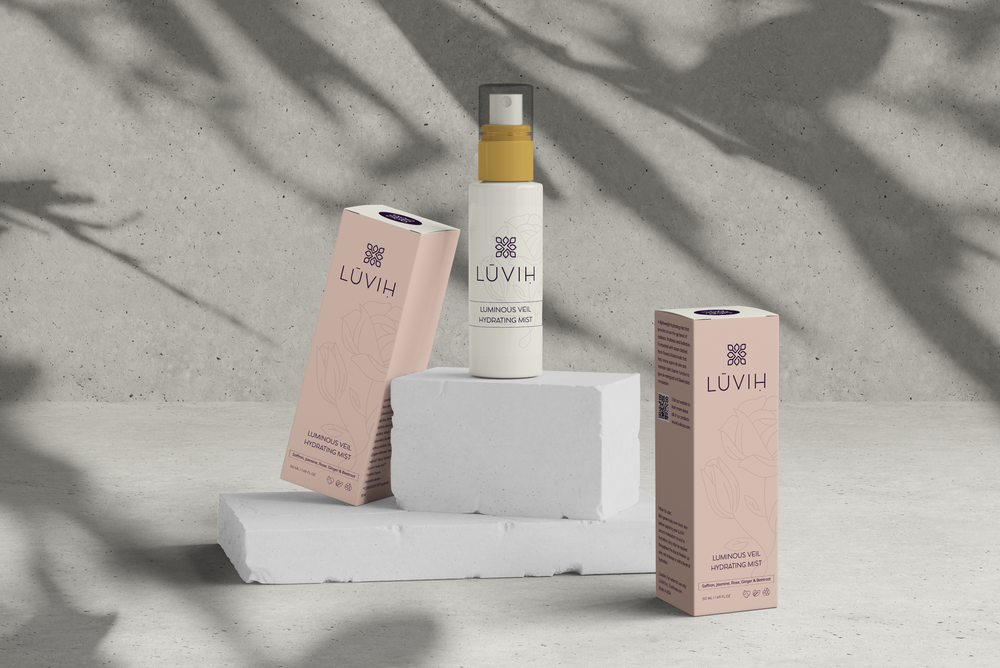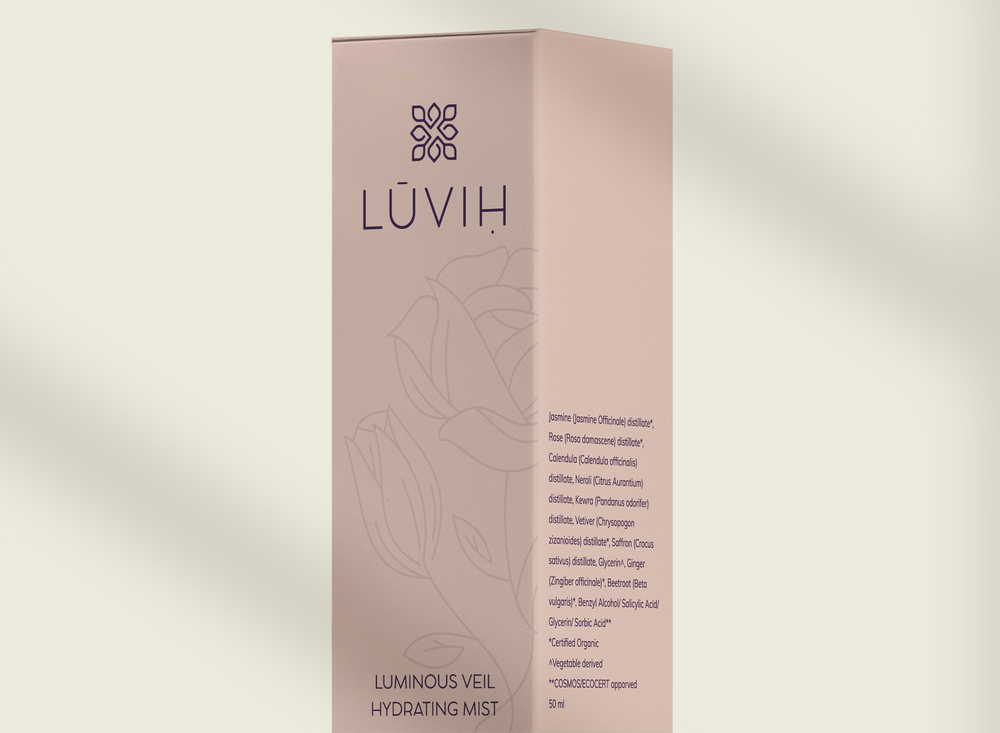 Luminous Veil Hydrating Mist
A perfect booster for on-the-go plump, radiance, freshness and intense hydration. Our lightweight hydrating mist infuses skin with nothing but 7 fresh flowers/ botanicals hydrosols and 2 superfood extracts targeting dryness, dullness, dark spots, fine lines/ wrinkles and uneven skin tone.
Our complex bioactive formula packed with restorative ingredients soothes, renews and replenishes the skin for a youthful, energized and illuminated complexion. This multi-targeted mist provides the perfect canvas for the rest of your skincare routine, allowing serums and masques to reach their full potential.
50 ML | 1.7 Fl Oz
Hailed as 'miracle ingredient', Saffron brightens and calms the skin. This anti-aging powerhouse naturally protects against UV radiation and helps to reduce hyperpigmentation.
Pure Jasmine helps increase skin's elasticity, balance moisture in the skin to naturally reduce dryness and tone sagging skin.
Ginger, a rejuvenator that helps reduce signs of aging, flushes out toxins, evens out skin tone. Rich in antioxidants, Ginger improves the appearance of scars.
Vitamin C from Beetroot and Neroli helps combat acne and breakouts and protect skin from signs of aging.
Anti-inflammatory properties from Rose and Kewra can reduce skin redness, puffiness and combat against environmental stressors.
Neroli and Vetiver are hailed for its use in skin cell regeneration and boosting the growth of new cells.
Mist generously over clean skin before applying your LŪVIḤ serum or moisturizer to seal in hydration. May also be applied throughout the day to freshen up skin, set makeup or add a burst of hydration.
Pro-tip: Try using anytime, day or night, whenever you need a little "pick-me-up" moment and experience the sensorial burst of freshness.
Jasmine (Jasmine Officinale) distillate*, Rose (Rosa damascene) distillate*, Calendula (Calendula officinalis) distillate, Neroli (Citrus Aurantium) distillate, Kewra (Pandanus odorifer) distillate, Vetiver (Chrysopogon zizanioides) distillate*, Saffron (Crocus sativus) distillate, Glycerin^, Ginger (Zingiber officinale)*, Beetroot (Beta vulgaris)*, Benzyl Alcohol/ Salicylic Acid/ Glycerin/ Sorbic Acid**
*Certified Organic | ^Vegetable derived **COSMOS/ECOCERT approved
Proprietary Formula | 100% Vegan | Cruelty- Free | Synthetic Fragrance Free I Suitable for all skin types