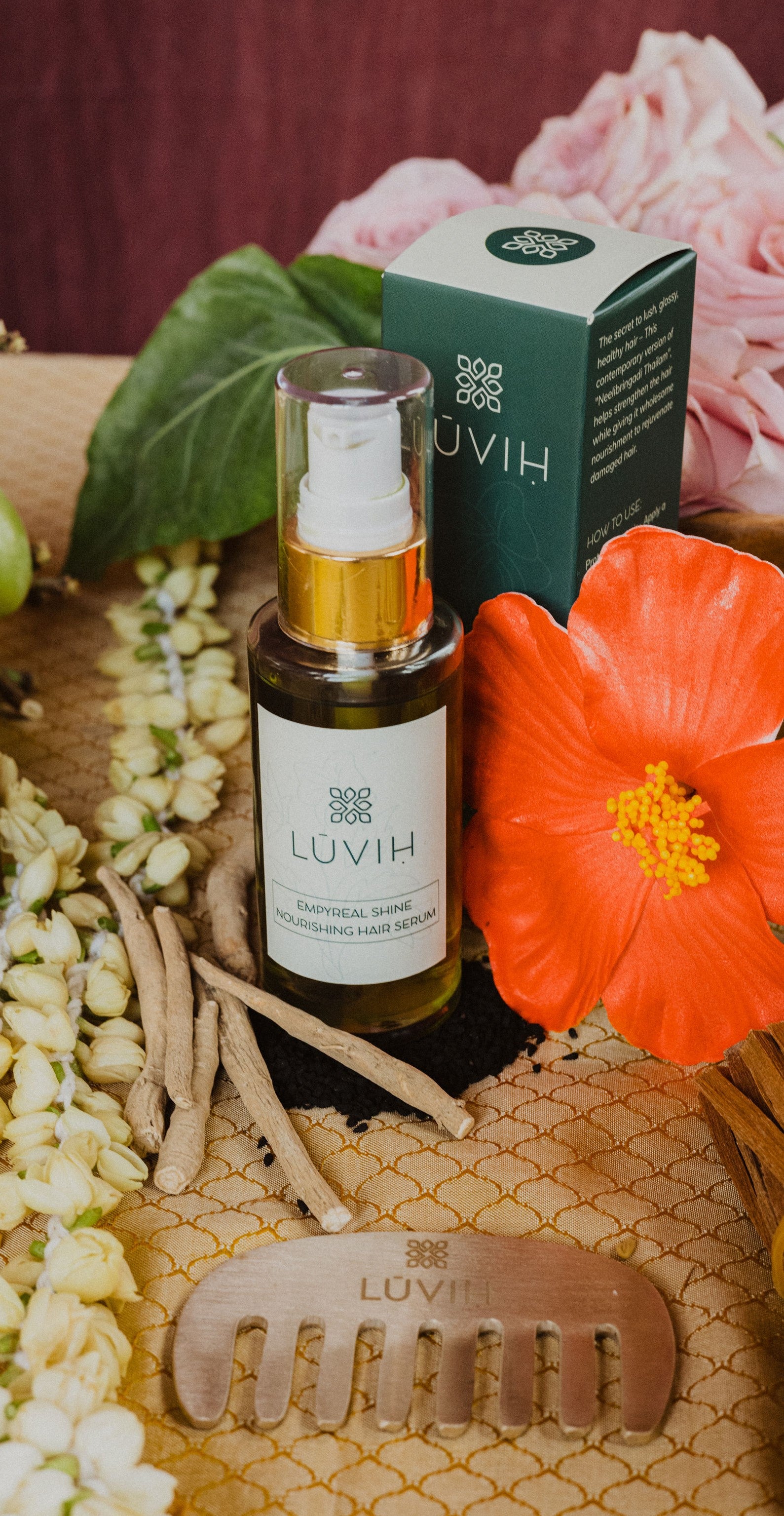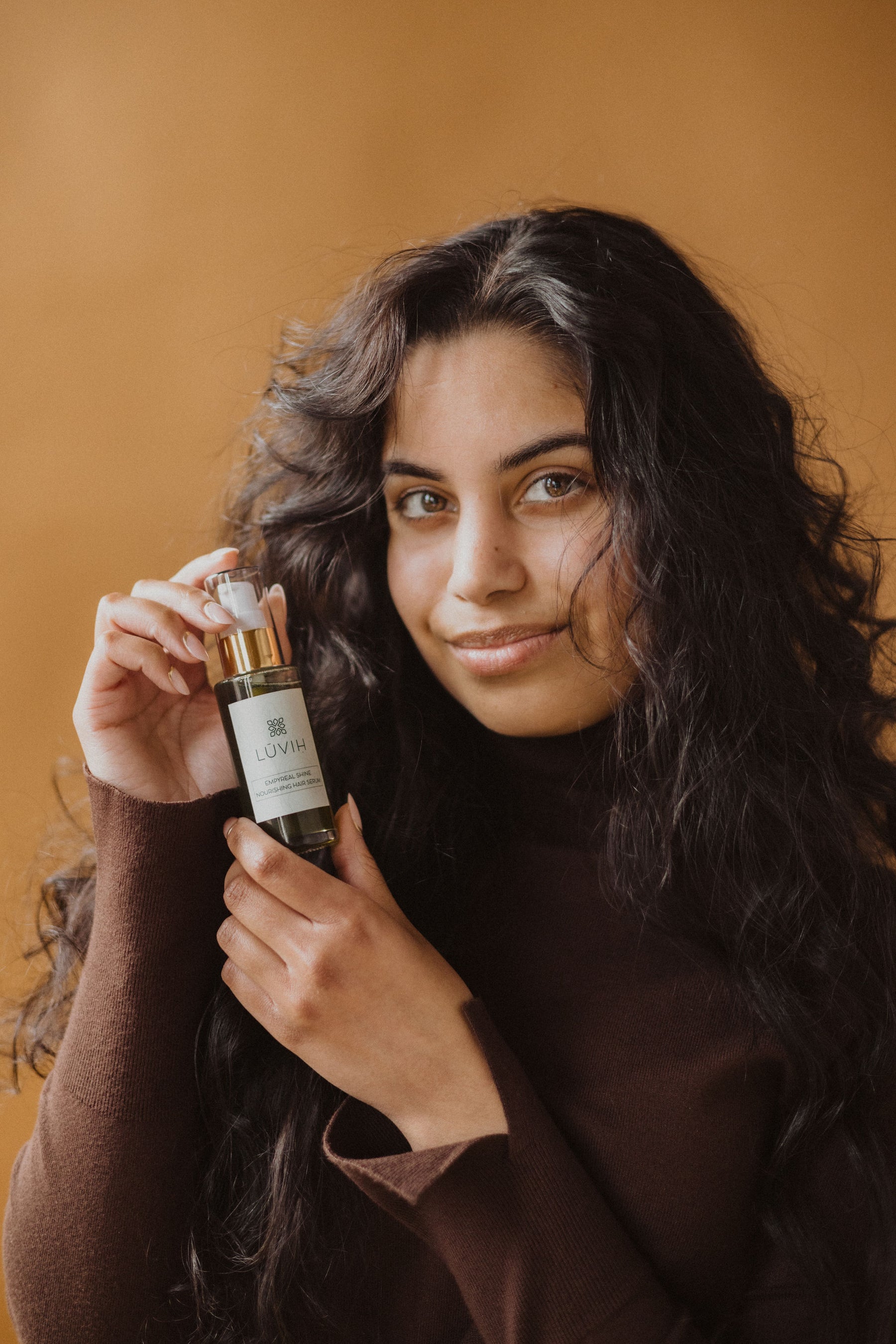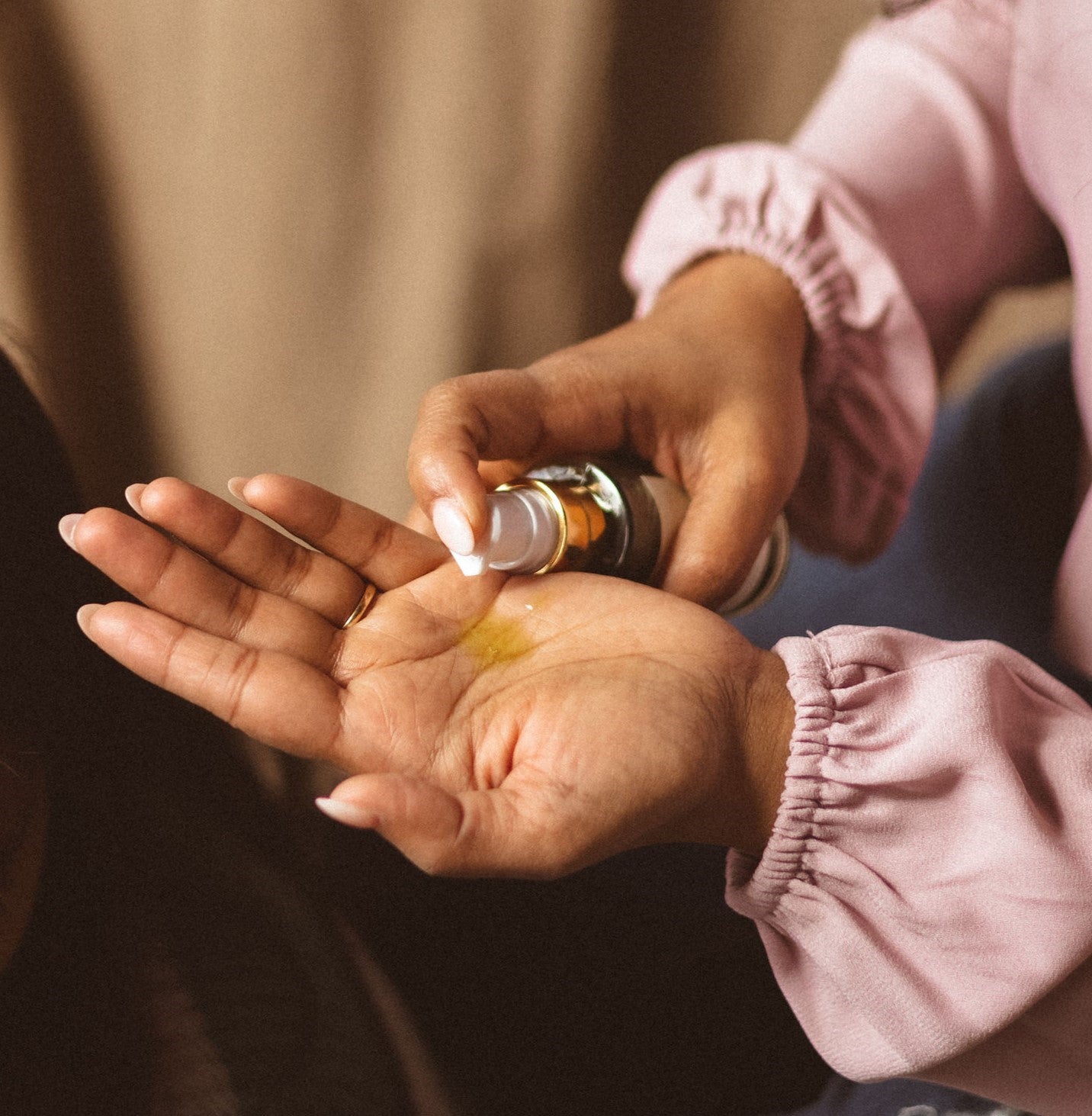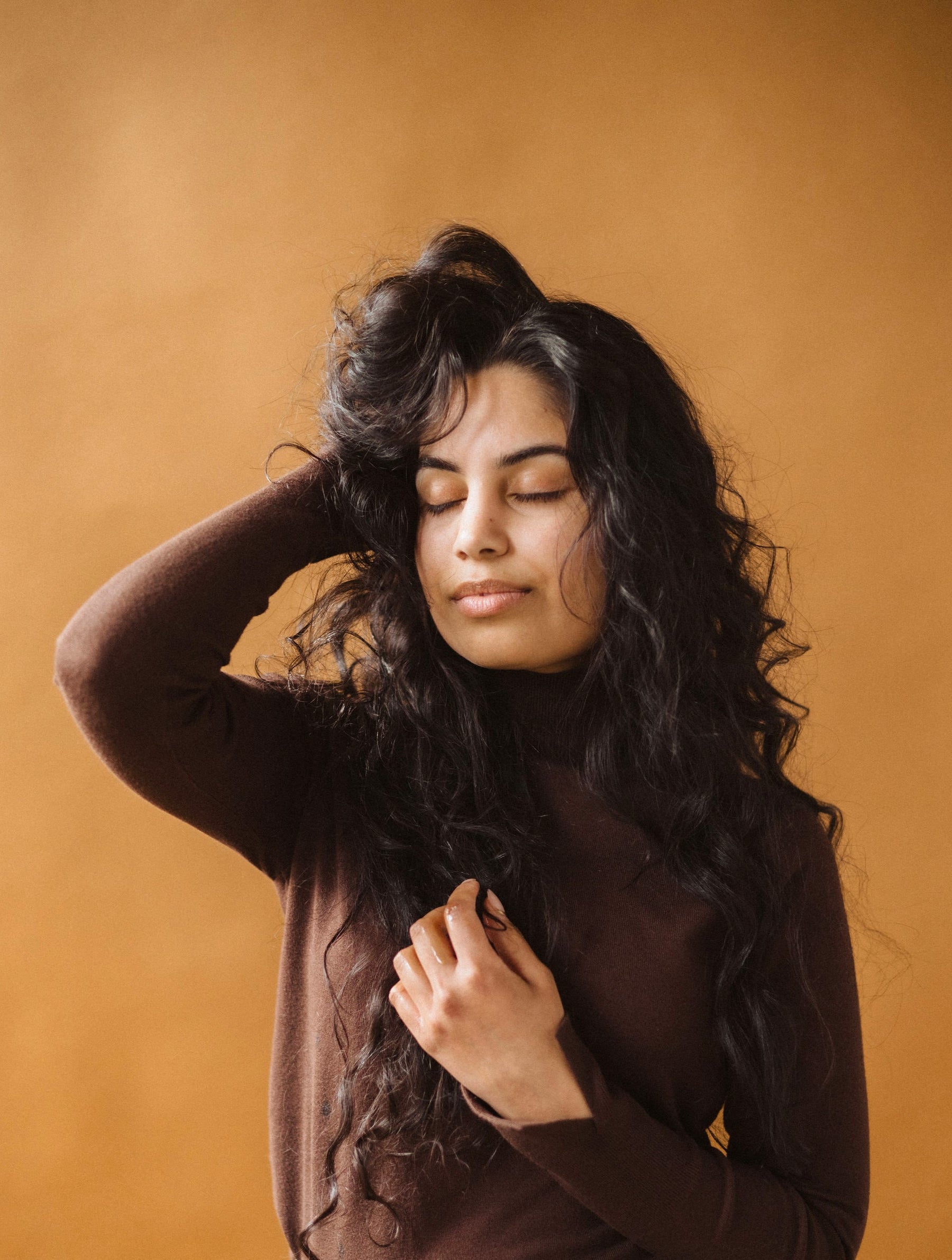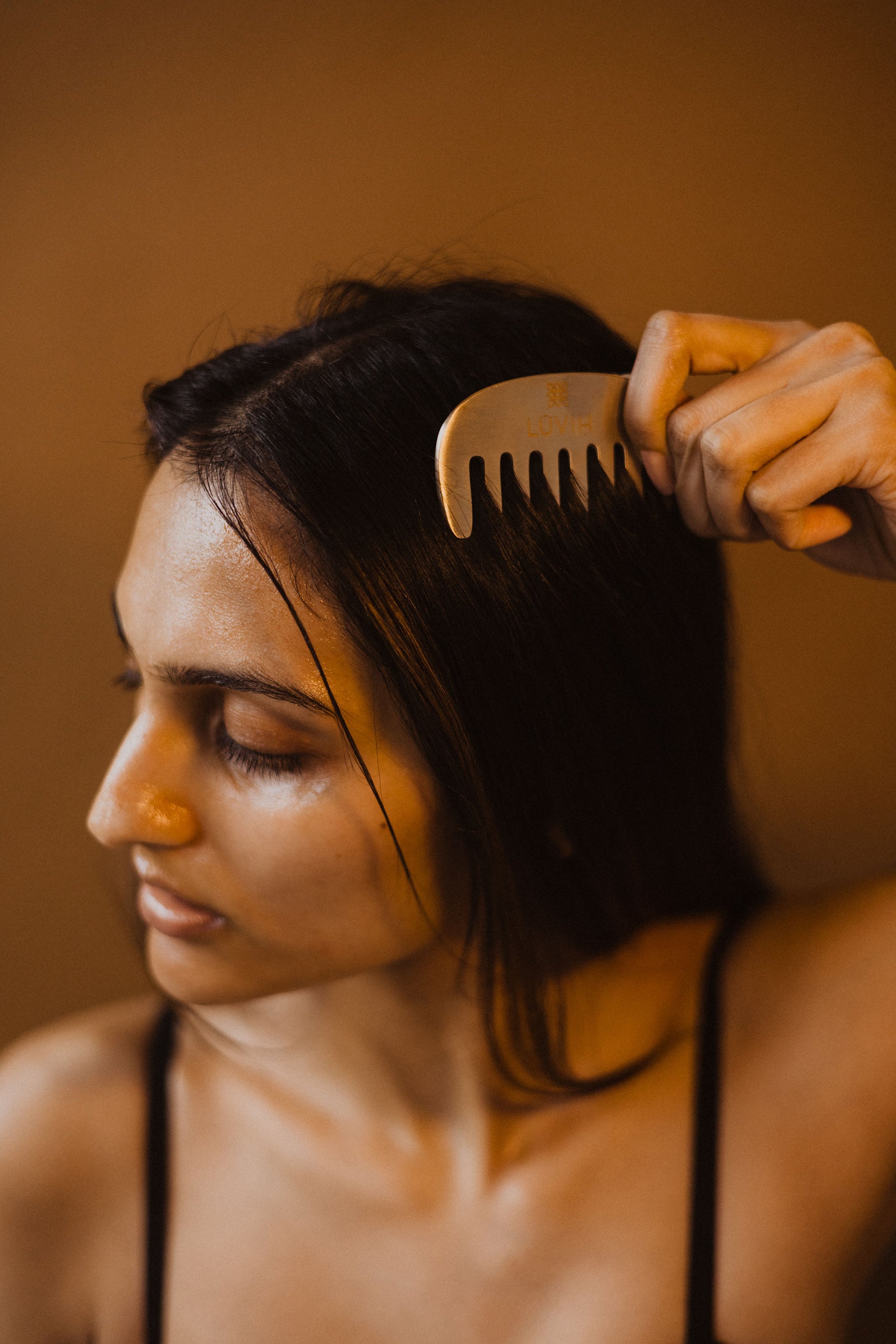 Royal Crown Set
Transform your haircare ritual with Royal Crown set curated to give you your strongest, healthiest hair. Level up your scalp health and wellness routine with this ultimate haircare duo to stimulate circulation, soothe the scalp, and support healthy hair growth.
This powerful pairing delivers the wisdom of Ayurveda to help soothe tension, reduce shedding, and promote hair growth. This set includes: Empyreal Shine Nourishing Hair Serum (Full size - 1.7 Fl oz) The Crown - Kansa comb massage tool
Step 1: Massage generous amount of oil into your scalp and from roots to ends for a nourishing and conditioning hair mask. Step 2: While letting the oil work its magic on your hair, use the Crown kansa comb to help activate the powerhouse and stimulate the scalp. Starting from the hair line all the way to neck, massage using rhythmic, circular, and gliding rotations; anti-clockwise to release stagnant energy and clockwise to rejuvenate.
Please refer to individual product pages for ingredients.