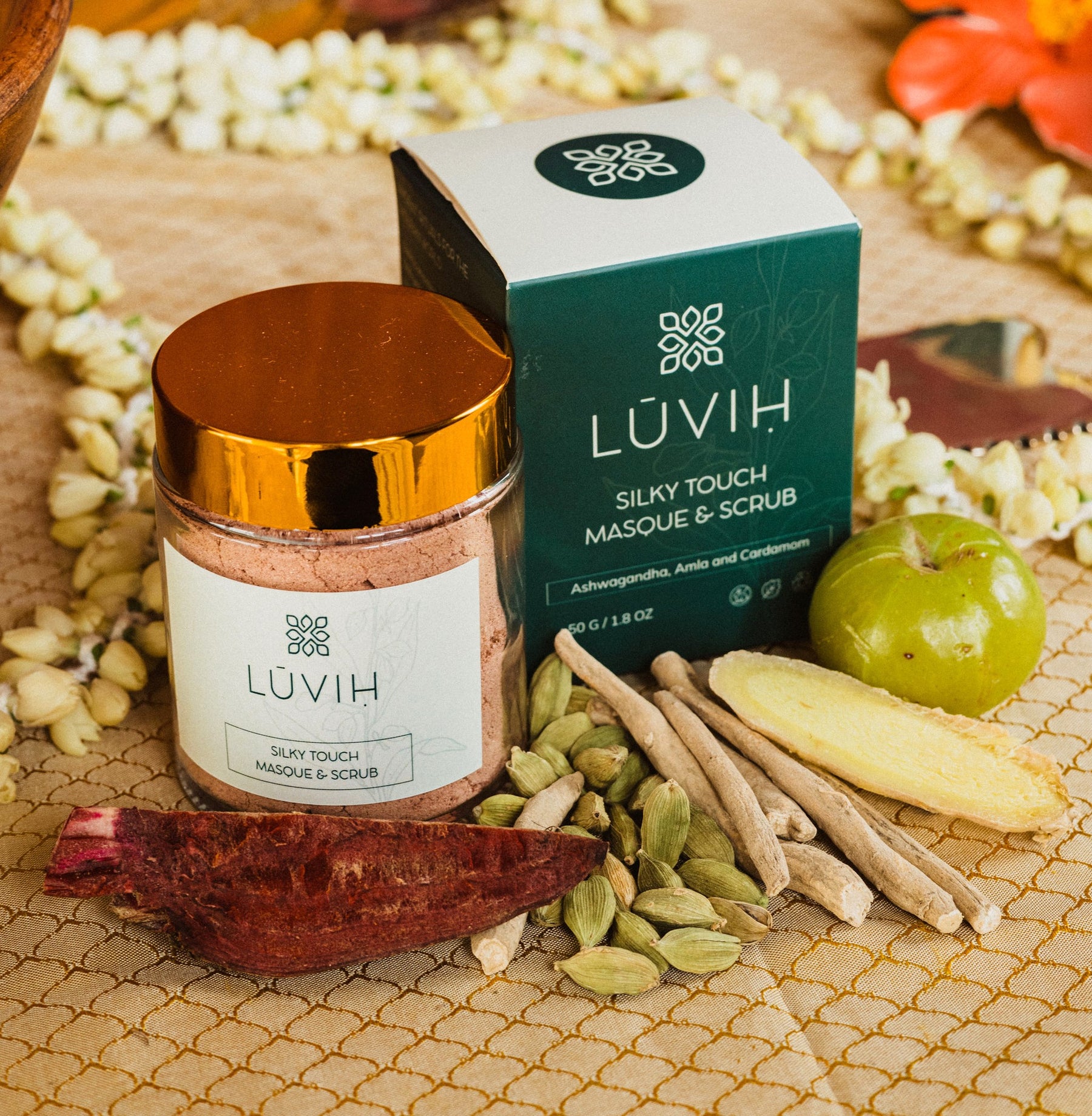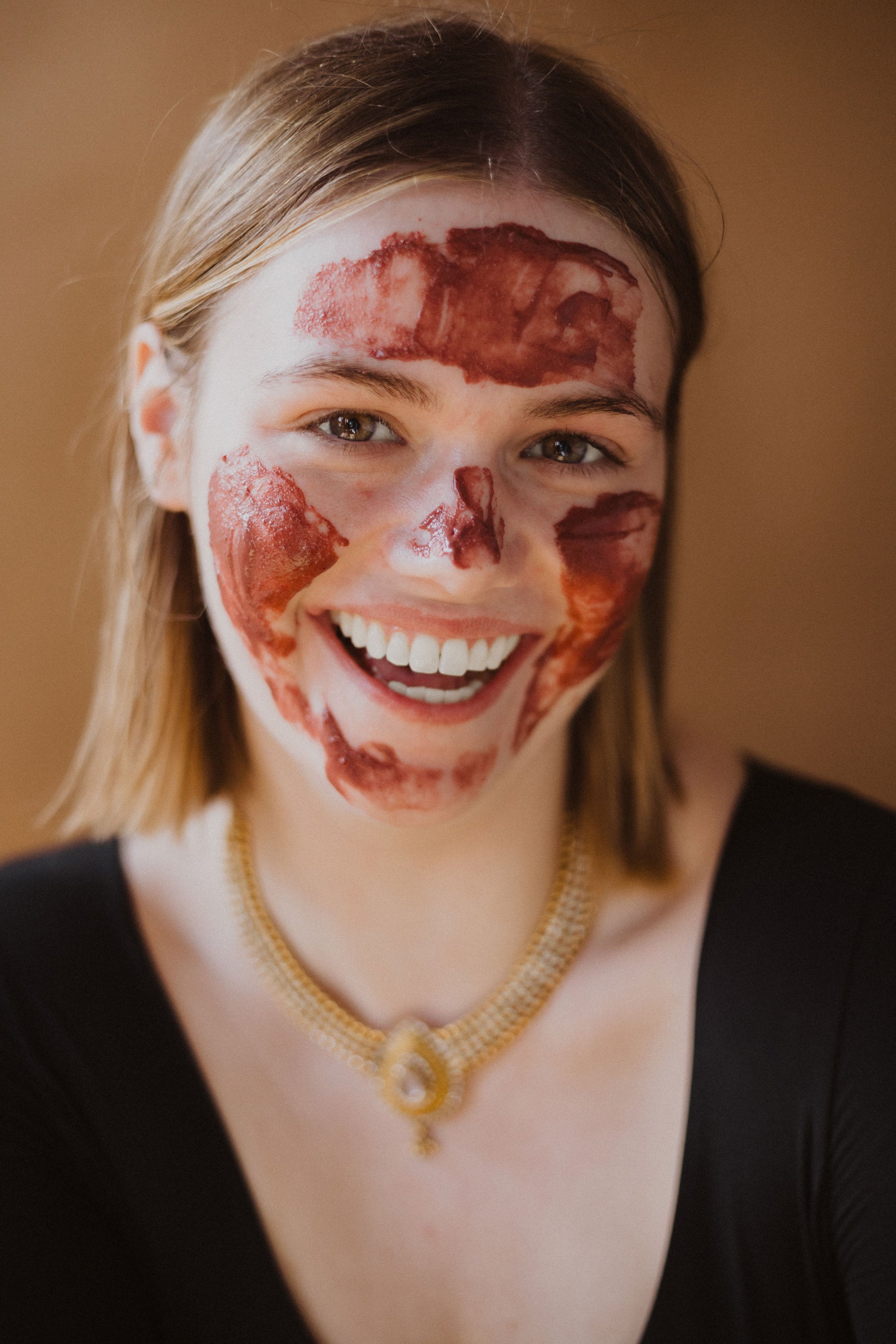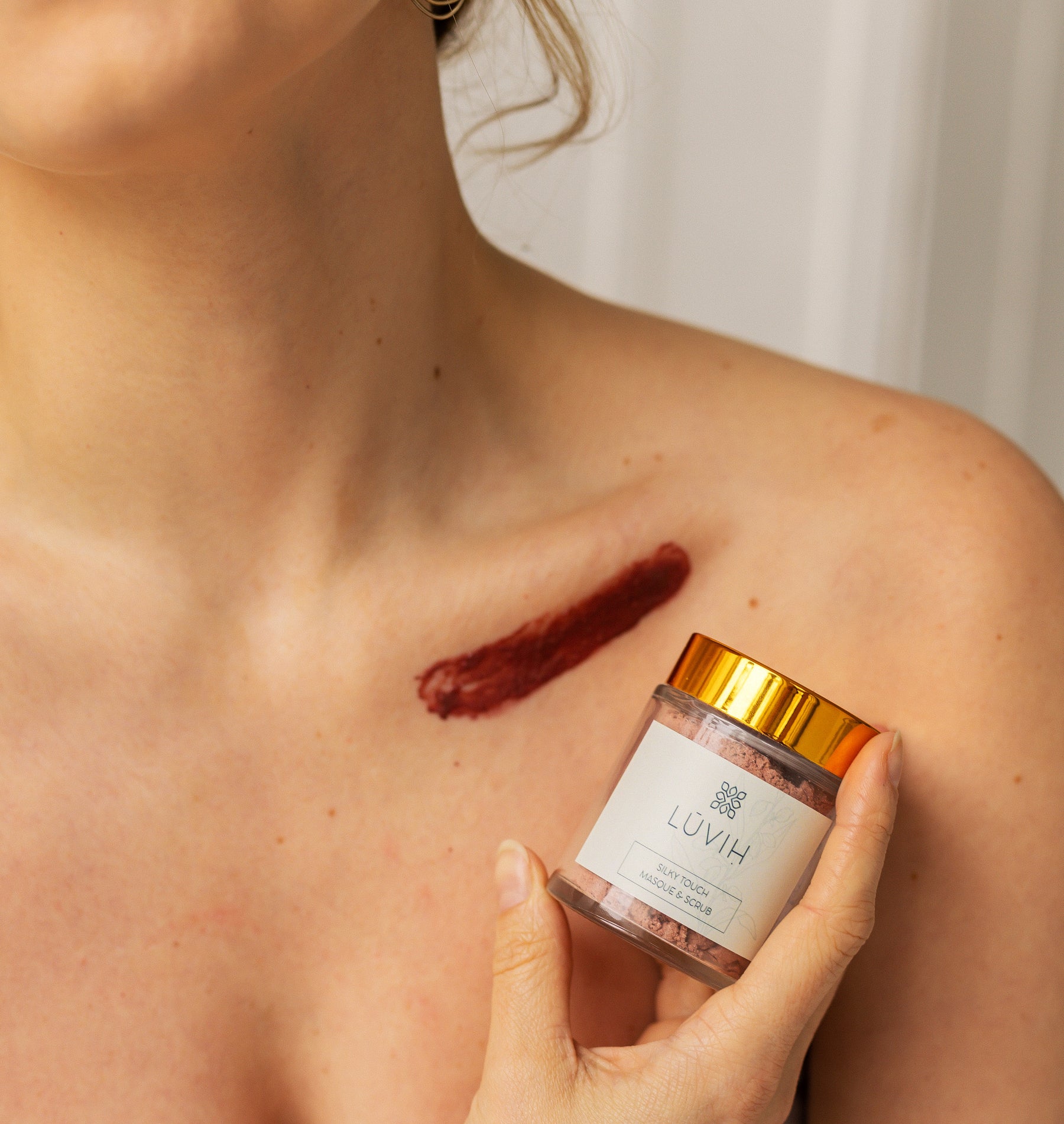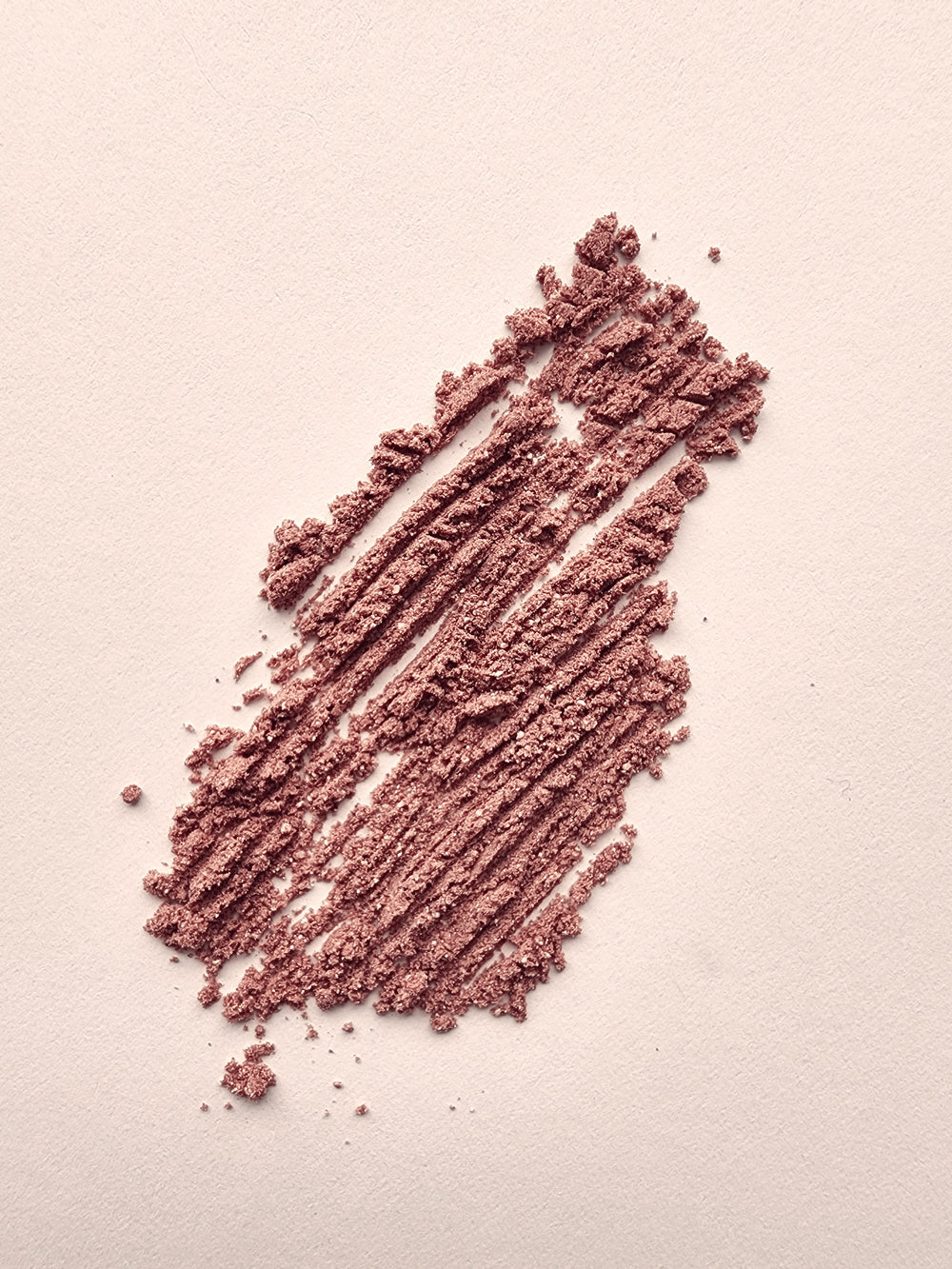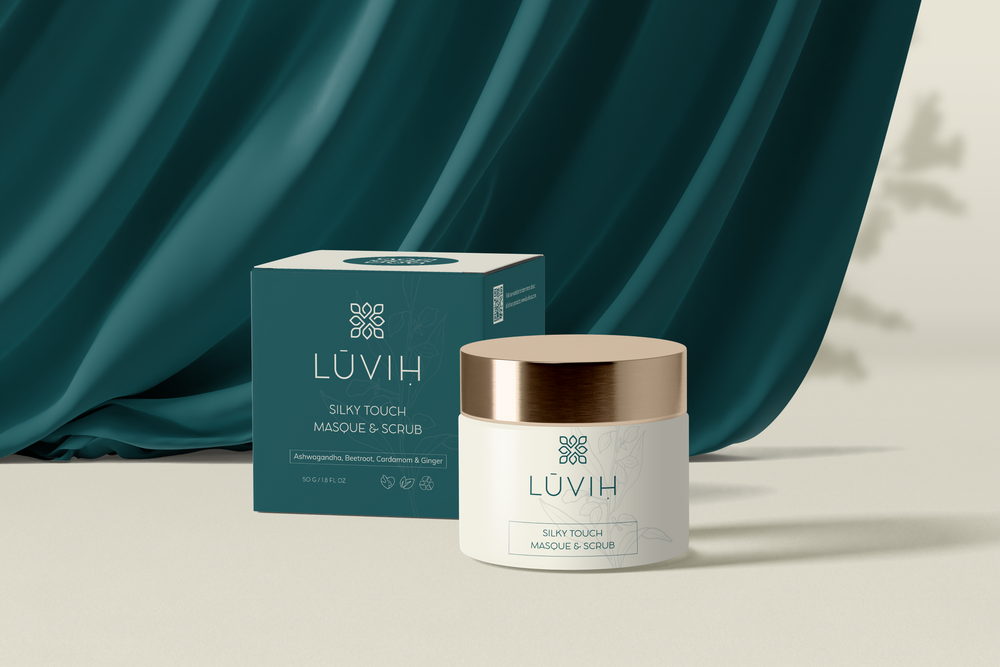 Silky Touch Masque & Scrub
This intense hydration masque infuses your skin with moisturizing botanical actives to promote smoother looking skin and to reduce the appearance of wrinkles and fine lines, leaving your skin soft and radiant.
Thanks to this modern ayurvedic blend of Ashwagandha, Beetroot, Amla, Cardamom and, Ginger, Silky Touch visibly plumps up the appearance of dull or sluggish skin and revitalizes dull and dry looking skin.
50 G | 1.8 Oz
High antioxidant content in Ashwagandha provide immediate relief to stressed skin and helps battle wrinkles, fine lines, blemishes and dark spots.
Vitamin C from Beetroot helps protect skin from signs of aging.
Amla help improve the skin's elasticity by removing dead skin cells and forming new ones. It's inherent antioxidant properties offer protection to the skin from UV rays and prevent potential skin damage.
Cardamom soothes irritated, sensitive areas of skin and instantly reduces redness.
Ginger instantly rejuvenates skin and helps reduce signs of aging, flushes out toxins, evens out skin tones.
Start fresh-faced. Mix 1 tsp. of powder with 1.5 tsp. of Luminous Veil Hydrating Mist or water to activate the powerful ingredients and make a thick paste. Apply an even layer of the masque on the face and neck. Let the masque dry for 10-15 minutes. After 15 minutes, gently saturate your entire face with water. In a gentle, circular motion, massage the masque into your face. Rinse the masque off completely. Repeat up to 3 times a week.
Pro-tip: Sprinkle the masque powder to your cleanser and watch your skin transforming with every single wash.
French Pink Clay, Chick pea (Cicer arietinum)*, Rice (Oryza sativa)*, Almond (Prunus dulcis) Meal*, Ashwagandha (Withania somnifera)*, Beetroot (Beta vulgaris)*, Fenugreek (Trigonella Foenum-Graecum)*, Hibiscus (Hibiscus rosa-sinensis)*, Amla (Emblica officinalis)*, Tomato (Solanum Lycopersicum)*, Rose Petal (Rosa Damascena)*, Ginger (Zingiber officinale)*, Cardamom (Elettaria Cardamomum)*, Manuka (Leptospermum Scoparium) Essential Oil.
*Certified Organic
Proprietary Formula | Cruelty Free I Palm Free I Synthetic Fragrance Free I Vegan